We recently discovered a fun new way to learn the stories of the Book of Mormon with our kids in a comic book form! Our kids are eating it up! So naturally… I find something good my family likes, I gotta share it!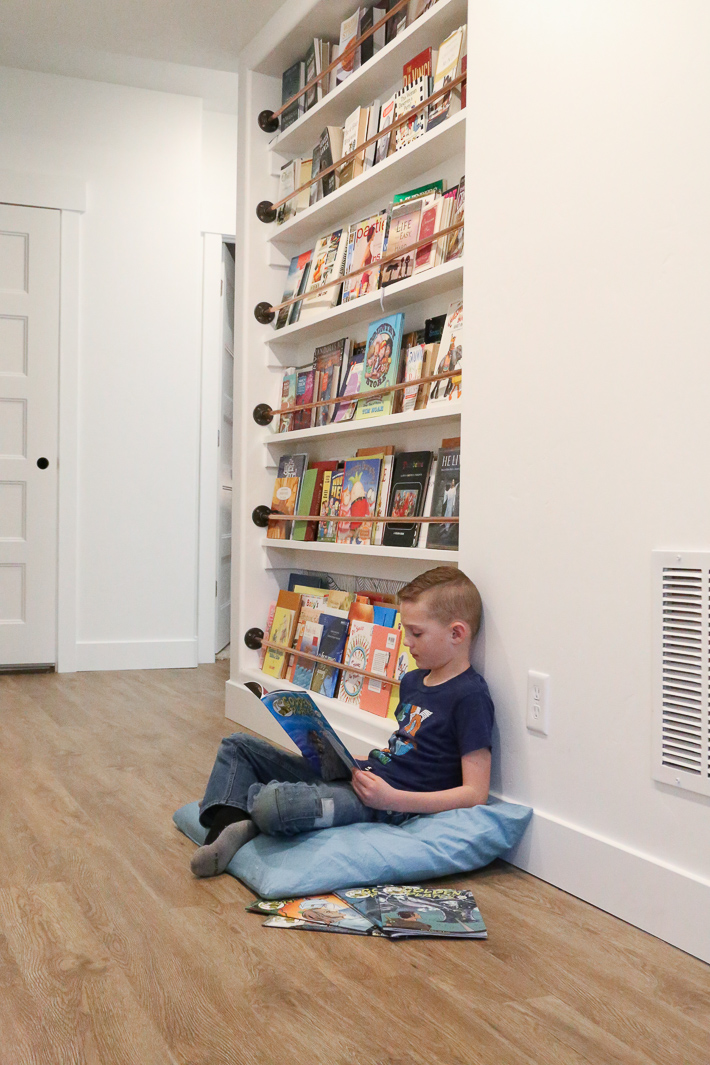 The Golden Plates comic book is the only graphic novel/comic book adaptation of the Book of Mormon created by a professional LDS comic book artist. The comic is respectful to the sacred book, and also very kid friendly. I asked my kids why they liked it and my daughter (who is 10) said, "It is fun to read and it doesn't have all those confusing big words.  I REALLY like the pictures." Since my kids started reading the comic book version I have seen them pick up their actual scriptures more too, which always makes me happy to see.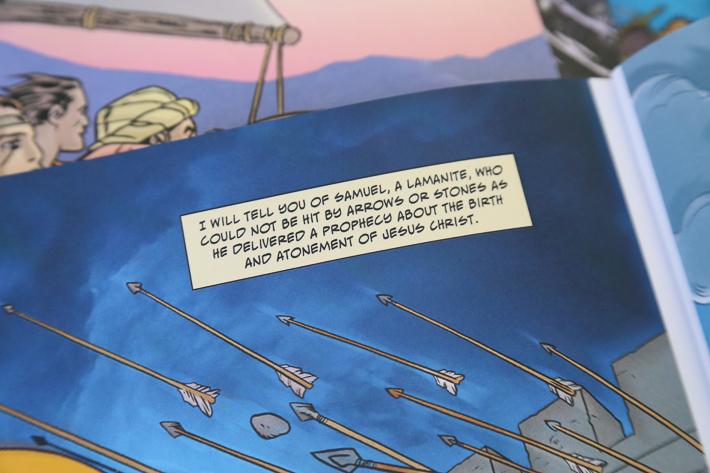 I found both the scriptures open and this comic book open on my sons (who is 8 years old) bed the other night. He told me, "It doesn't have the words thee or shall, I like that. It is easy for me to understand." He is totally digging on the art work too. I thought for sure he would like the books just based of the pictures.  I didn't expect my daughter to be as into them as she is. They both love reading these comic books.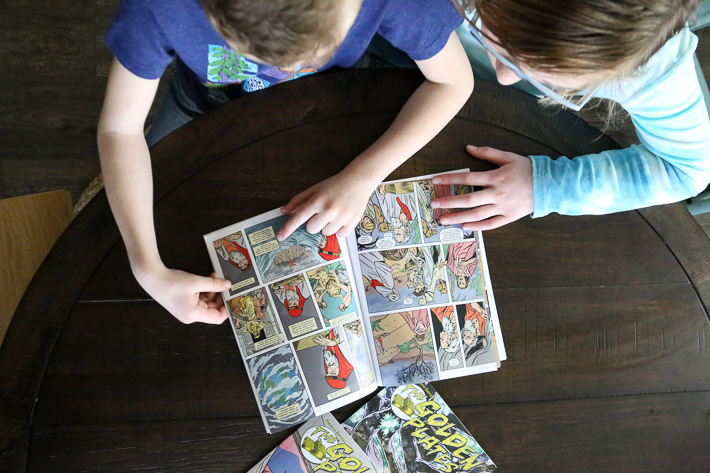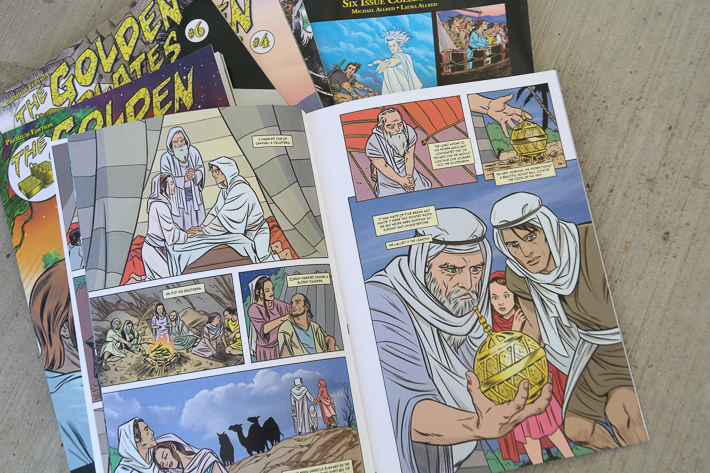 To learn more about these books and where to get them, check out the Golden Plates website HERE. This comic book comes in a few different forms- a single bound book, a series of separate books, and in digital form. You can purchase through their site, Amazon, or on iTunes. Click HERE
 for a direct link to find them on Amazon.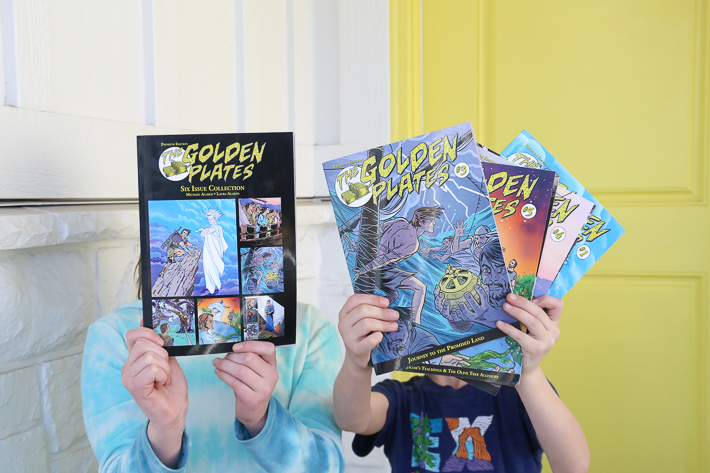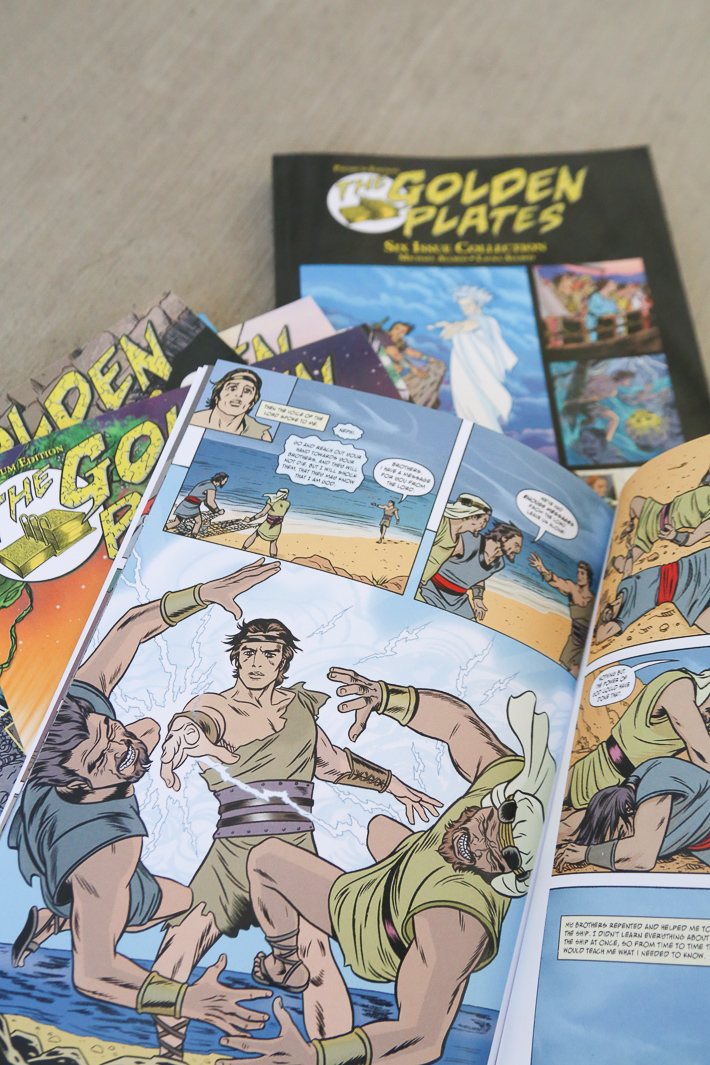 If you are looking for a way to cultivate a love for the stories and lessons of Book of Mormon with your children, I'd say this a great way to start! I want this picture of Samuel the Lamanite for my son's room.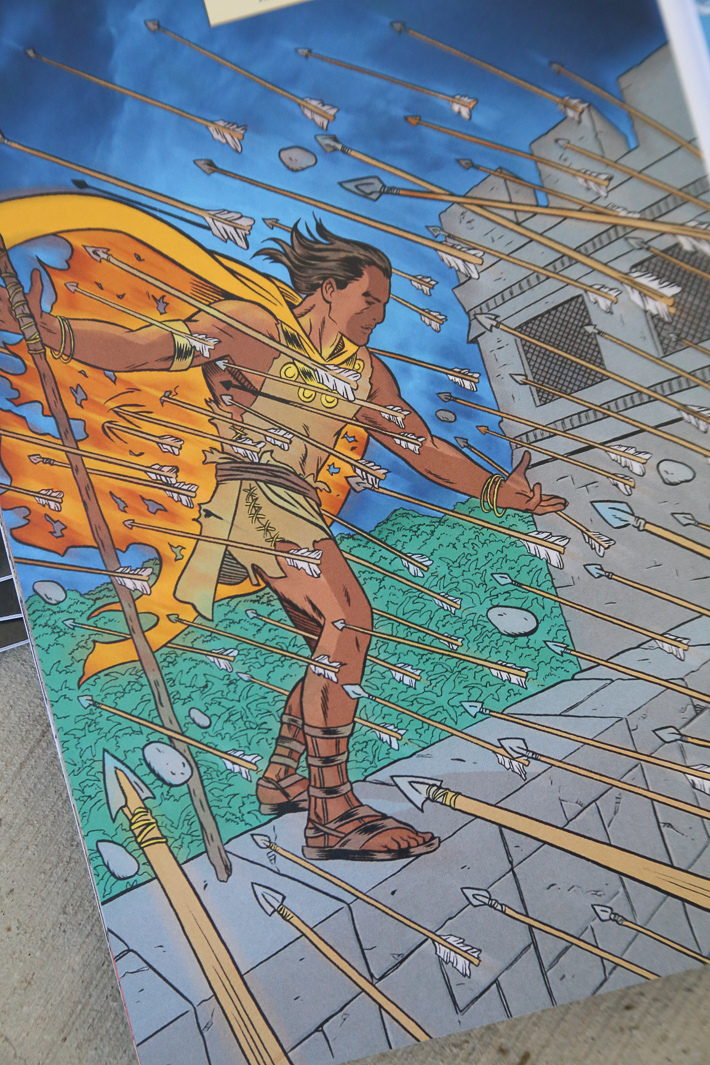 You can also follow the creators of this comic book on Facebook at LDSideas or on Instagram @greatLDSideas. And please share! If your families likes this too, share with friends!
And! If the Book of Mormon is a new thing to you and you want to learn more about it; you can find more information at Mormon.org. I love this book. It has helped me find answers to prayers, brought me comfort during hard times in my life, and helped me to turn my life to the Savior Jesus Christ. It is truly a book meant for this day and age- meant to teach us about integrity, the love of our Savior, about what it means to be obedient and how through obedience we find freedom and peace in our lives- and so much more. If you want a copy of the Book of Mormon email me at POCKETFULOFPAINT (at) gmail.com I would love to send you a copy.