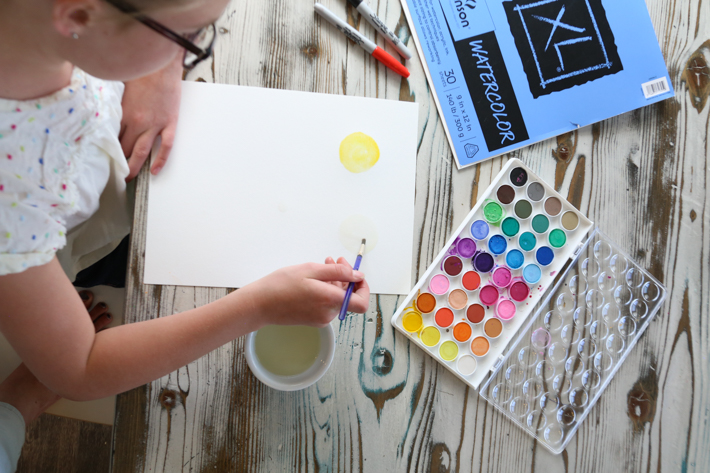 This is a great way for your tween or teen to play around with watercolors. They can use a wet on wet technique by creating a circle with just water, then dabbing in shades of yellow.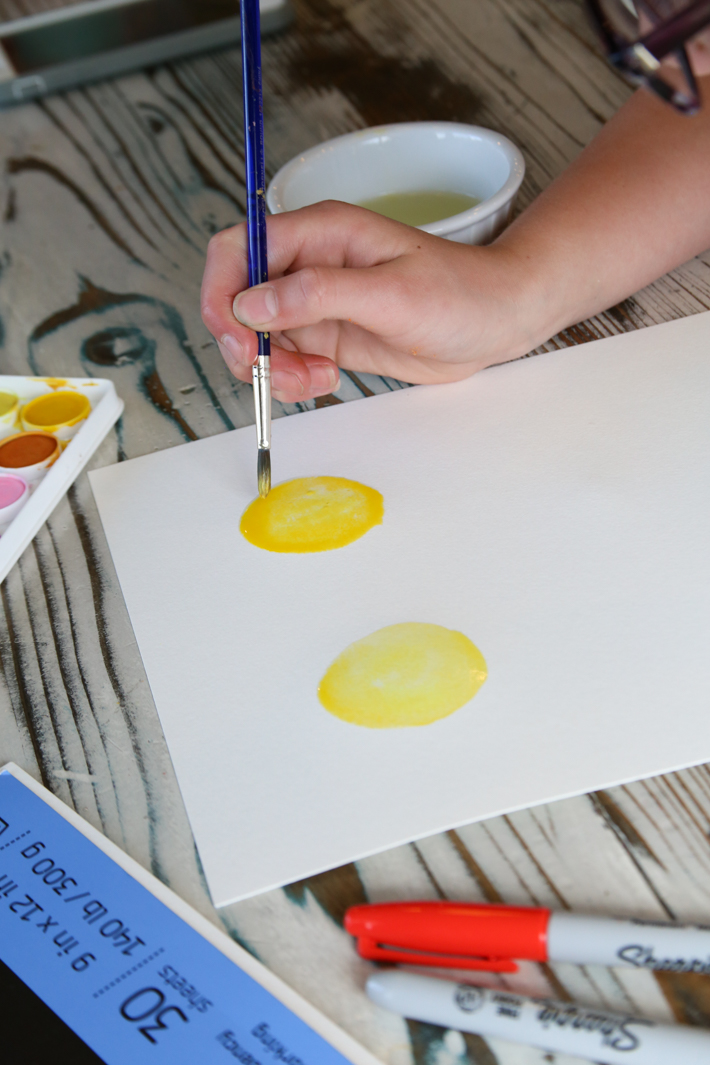 This craft will not take long. Waiting for the paint to dry so you can draw on the faces will take the longest time.
You will want to have- watercolor paper, paint brush, watercolor paints, a red and black sharpie.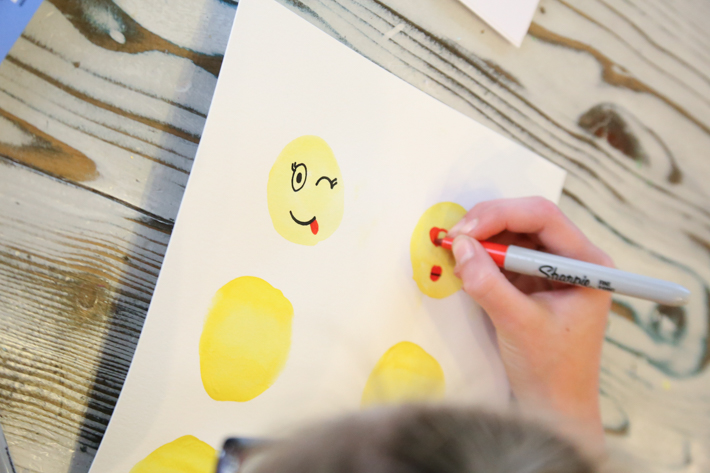 After your paint is dry you can use the sharpies to draw on some silly emoji expressions.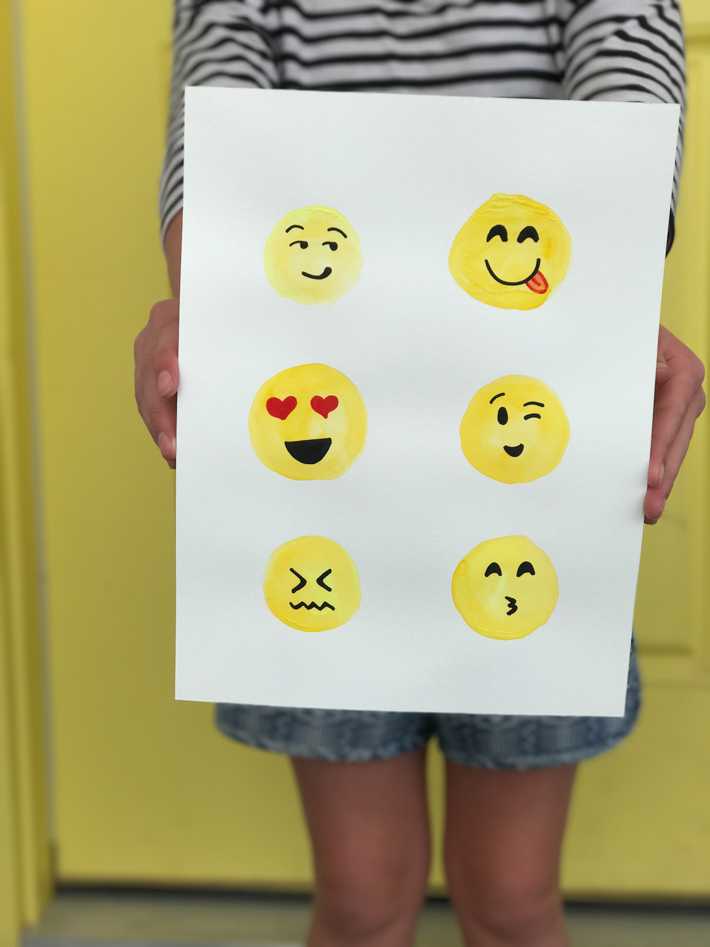 Emoji art… who knew?!