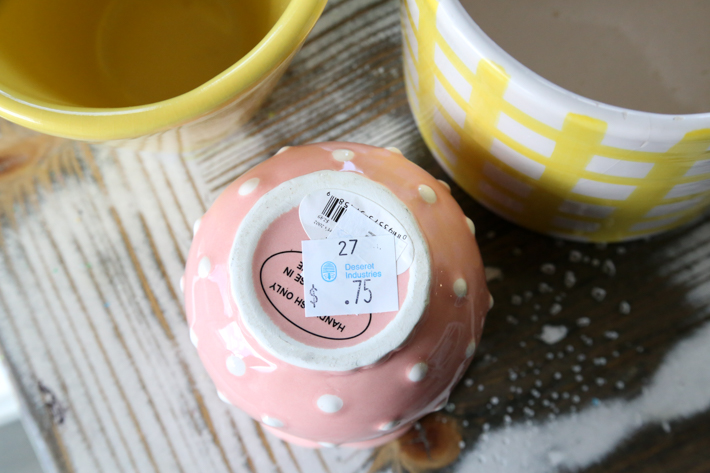 This craft does NOT need to cost you much at all. Hit up your local thrift store for some old mugs and flower pots. Throw them in the dishwasher when you get home and you are ready to get crafty with your bad self!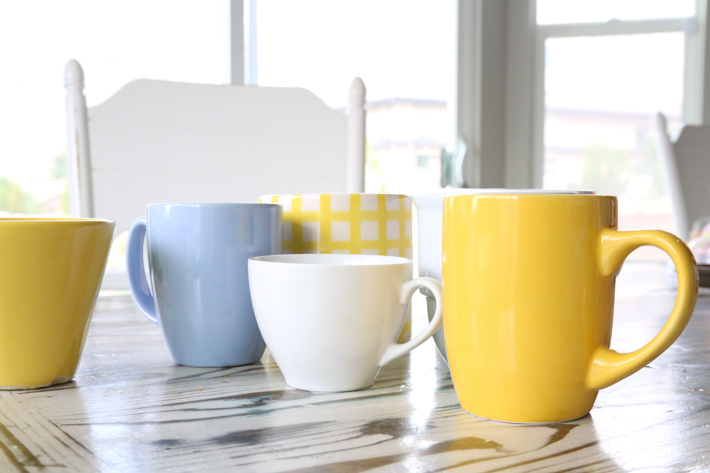 You will want to also get some sharpie markers and sharpie paint pens.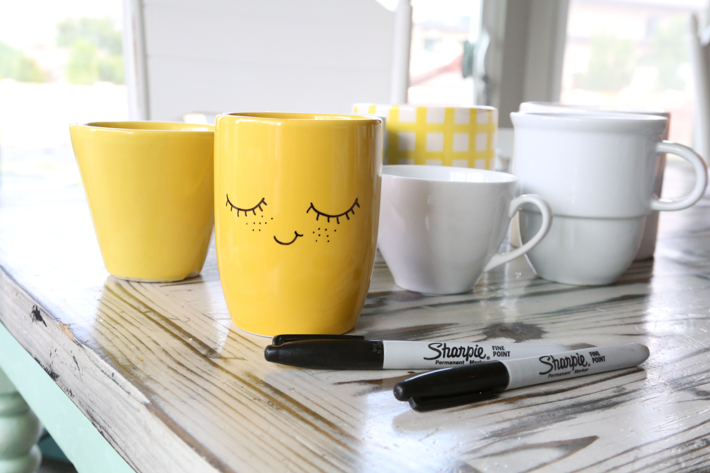 The faces for this are better if they are simple. Closed eyes or circle eyes are cute and easy. Plan out your design before you get started. If you are doing this craft with kids or teens have then draw out their design on a piece of paper before they get started.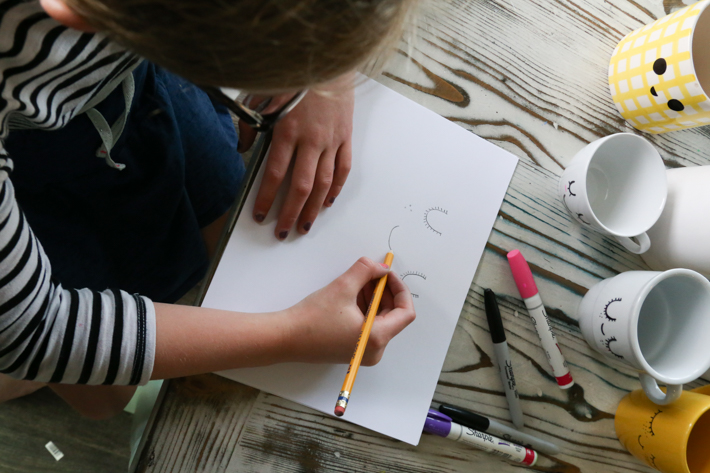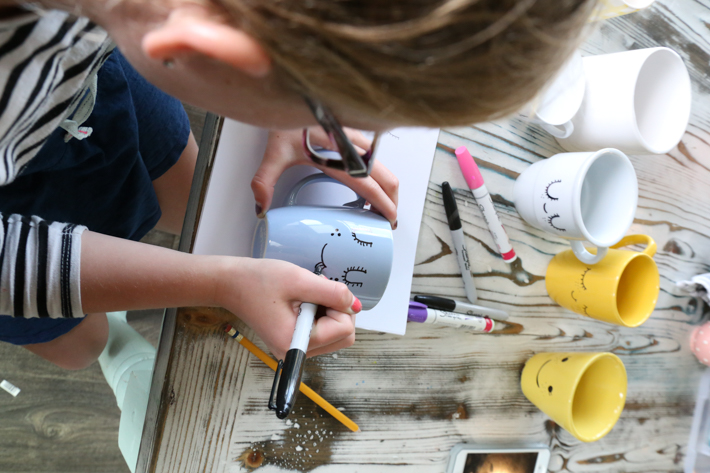 My nine year old loved making these… and so did I.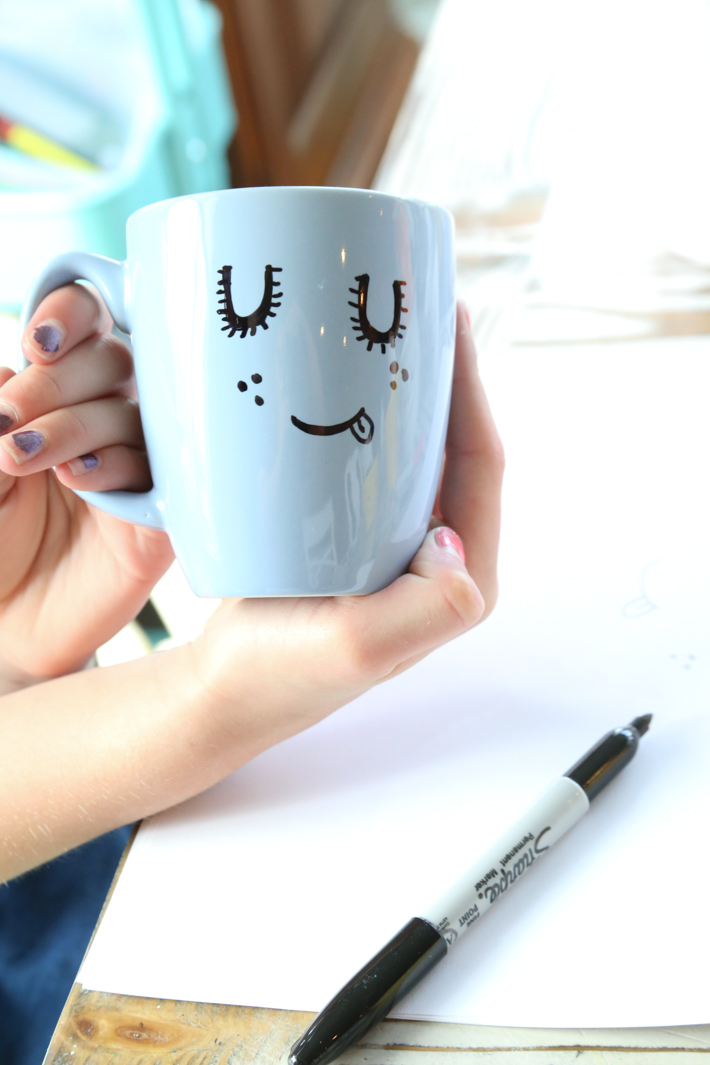 You can really go to town with these little mugs and sharpies. We sure had fun making up the different faces, looking at Pinterest for ideas, and getting crafty!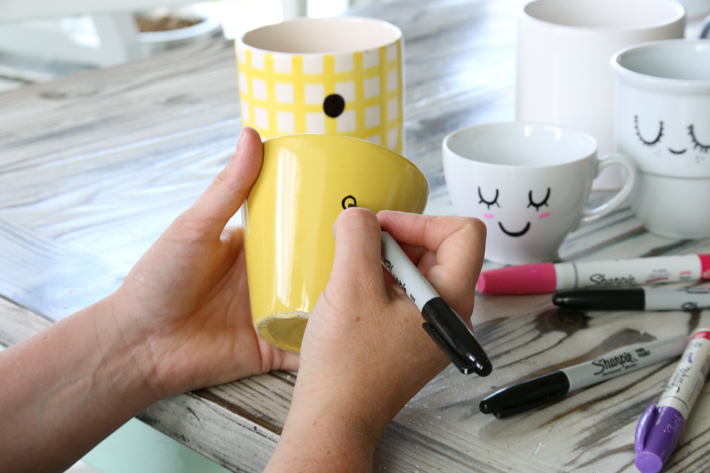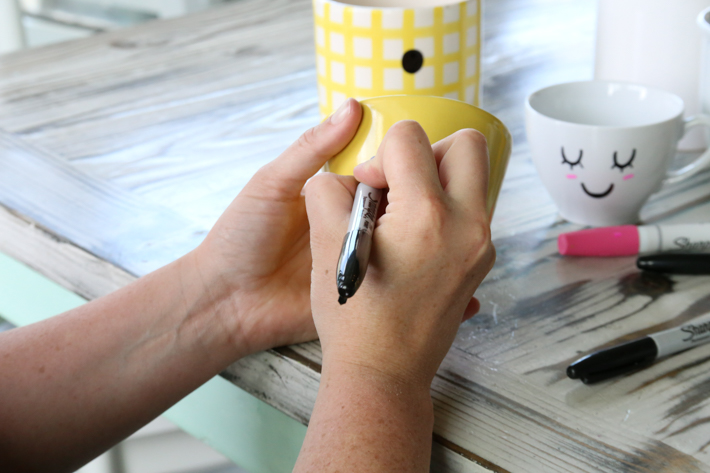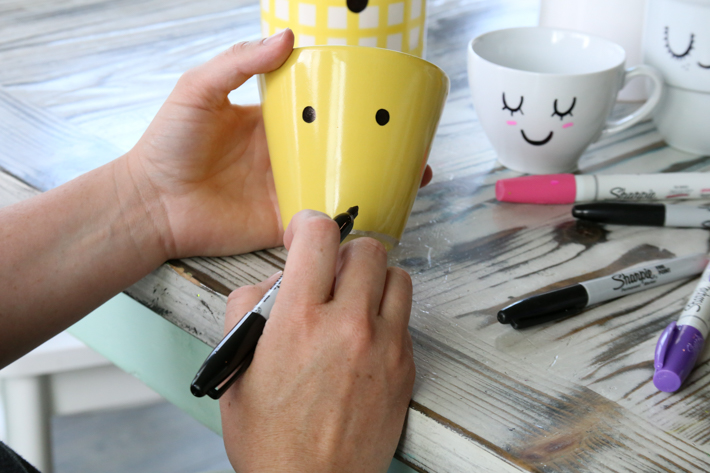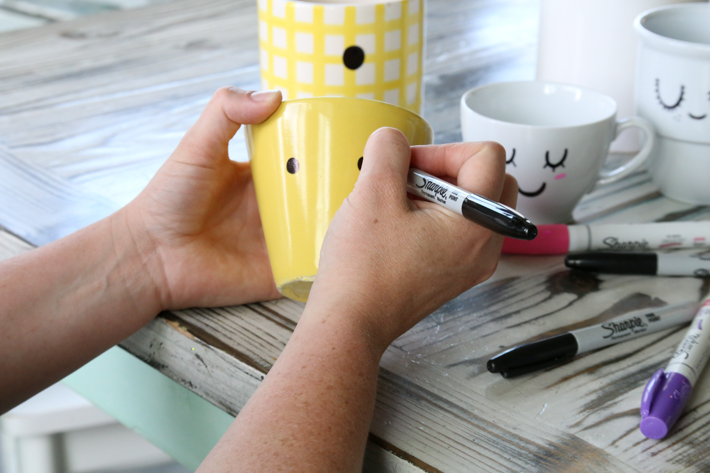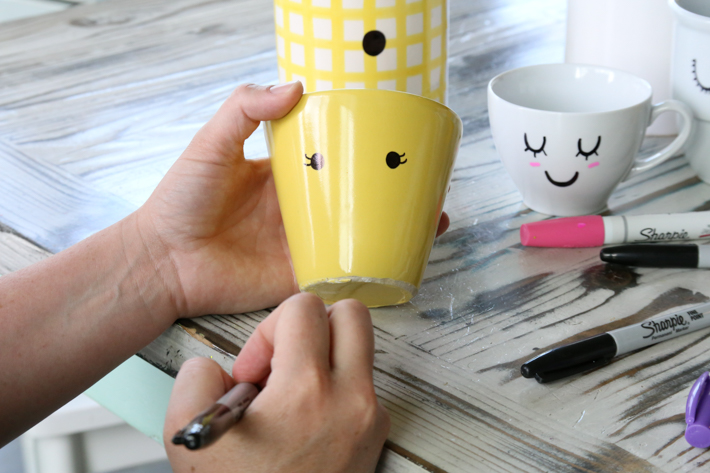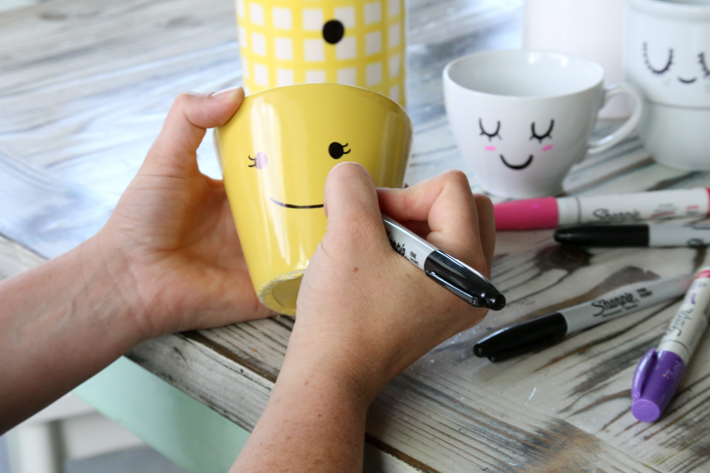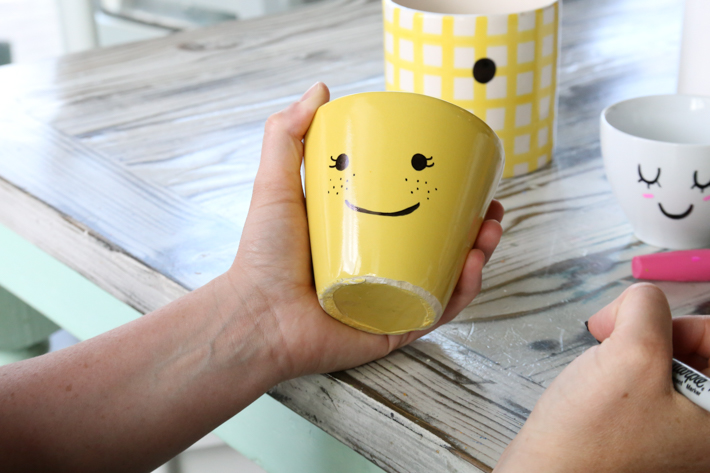 Freckles and eye lashes are always a good idea.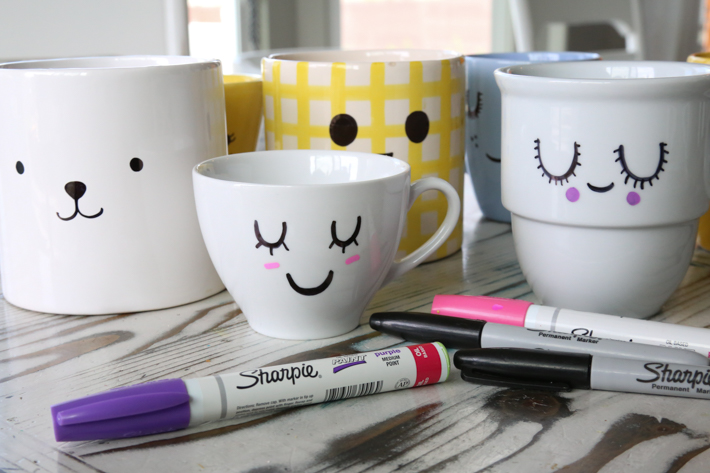 Once you have finished all your sweet little sharpie faces, you can plant succulents or other plants inside your mugs to give it the look of silly hair.