Chokers are back in style and all the rage. My daughter is making them out of whatever she can find lately. So! I thought I would help her get crafty and make a fun beaded choker.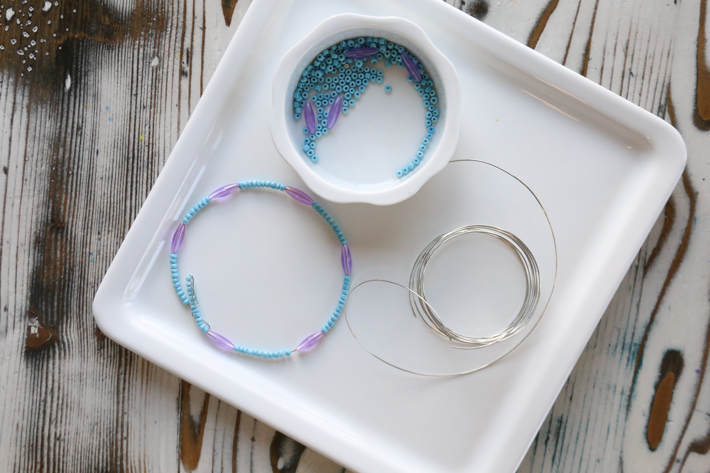 To make this you will need:
beads, wire, and scissors
Start by cutting your wire to fit the size of your neck. You will want it to overlap on the back of your neck just about an inch or two. (See picture below)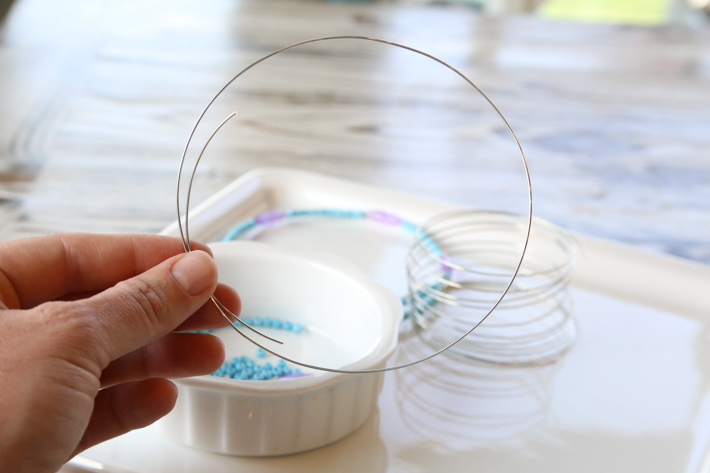 Fold and pinch one end of the wire.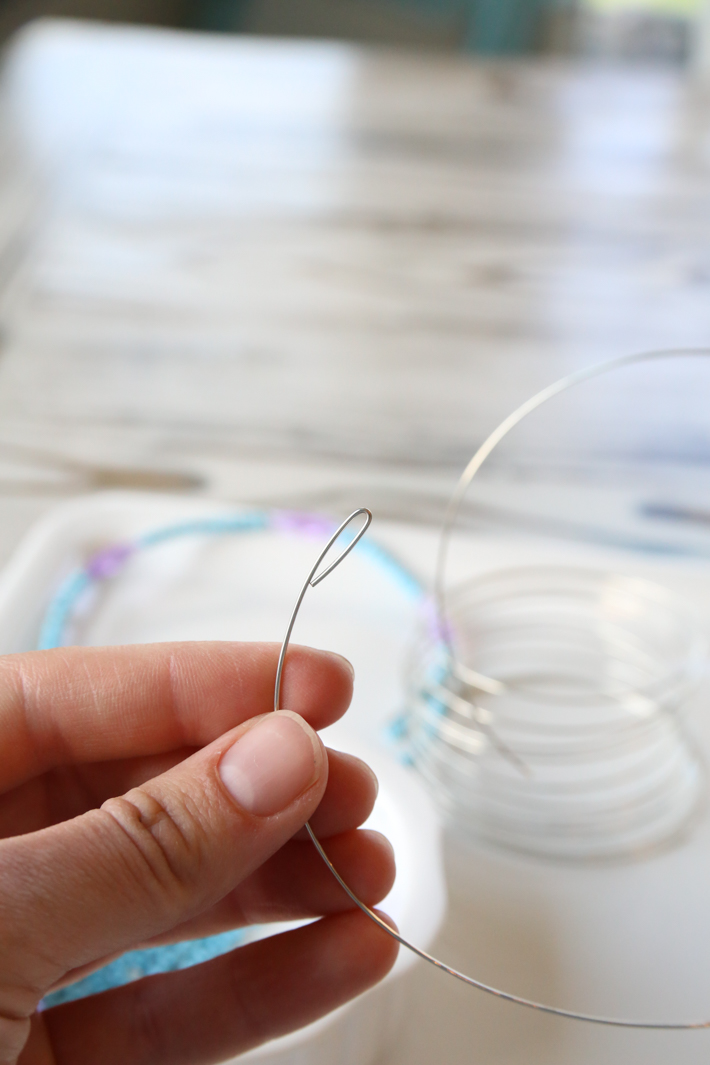 Then you can begin to slide your beads onto the opposite end of the wire.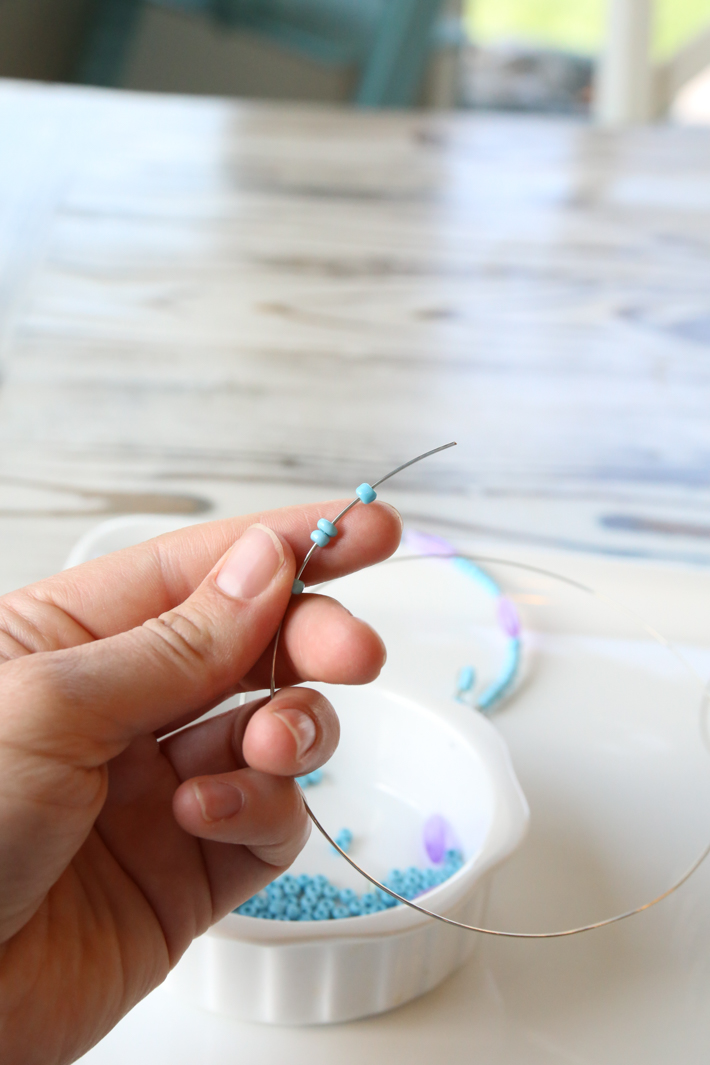 The pinched end will keep your beads from falling off. Make sure to pinch it tight.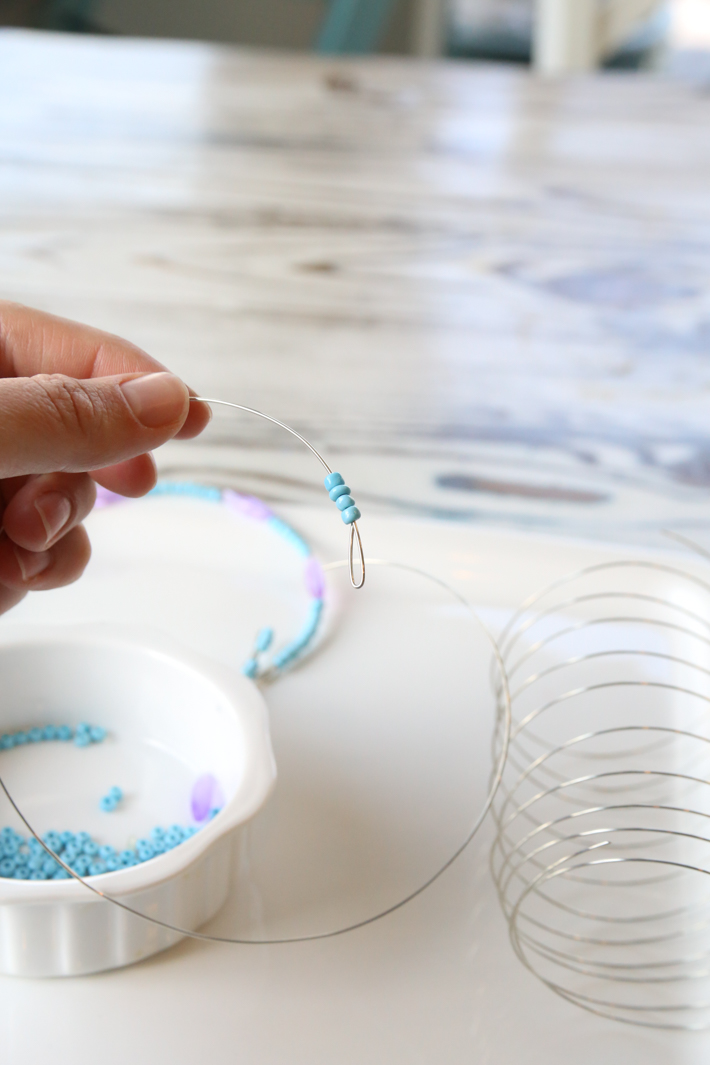 Once you have placed all your beads on the wire, fold and pinch the end.  Then put it on and show it off!