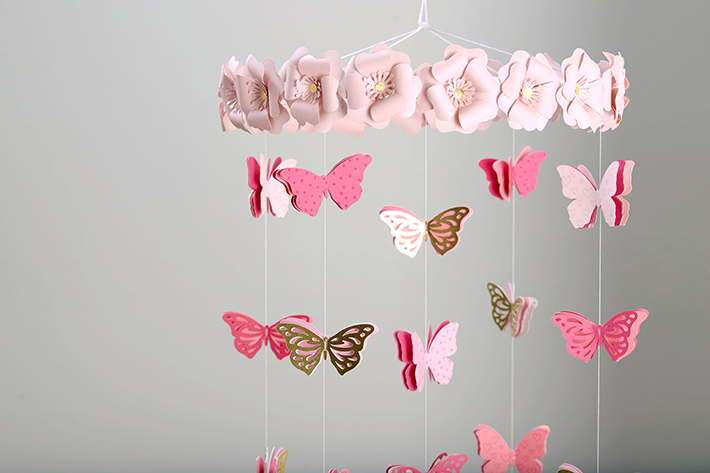 Need to add a finishing touch to your nursery or a little accent to a room?  Today I am teaming up with Close to my Heart scrapbook company to share this beautiful diy mobile today.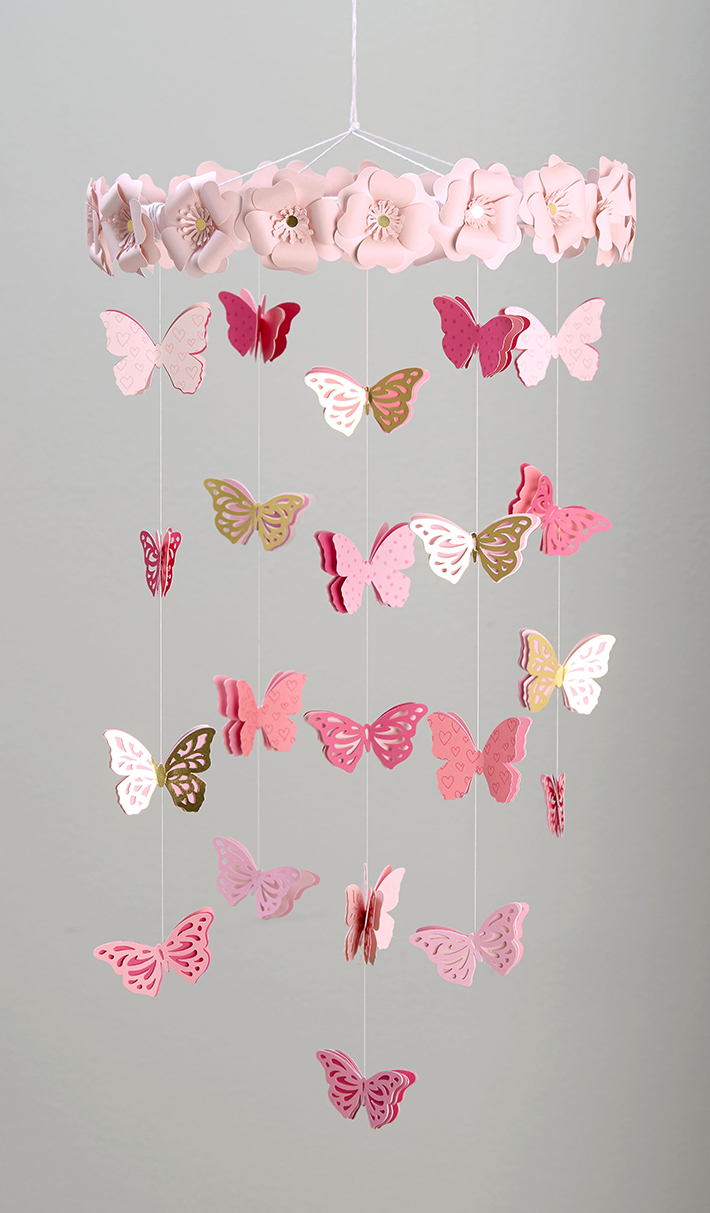 They have created a bundled kit to make this craft. It includes a stamp set, 4 stamp pads, 4 different shades of card stock, one sheet of gold foil, and white twine. And bonus! It is on sale this month! You can get it with a stamp set or without. Click HERE to view the different bundles.  And if you don't have a Cricut, you might want to think about it! I have had one for 8 years. It is still going strong and I love using is. You can click the image below to get the price and facts about one.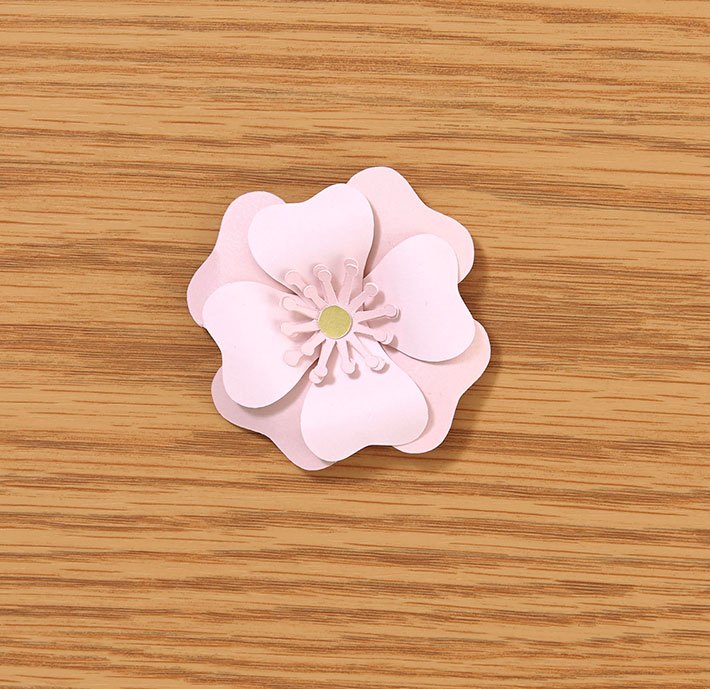 The flowers and butterflies are cutout with a Cricut machine using the Artbooking, Artistry and Flower Market Cricut collection. But! You can make a mobile using any fun Cricut shapes.
They used the inner piece of an embroidery hoop for the ring to hang the butterflies from. CLICK HERE
 to buy on online.
You can see a full video on their website or by clicking play below.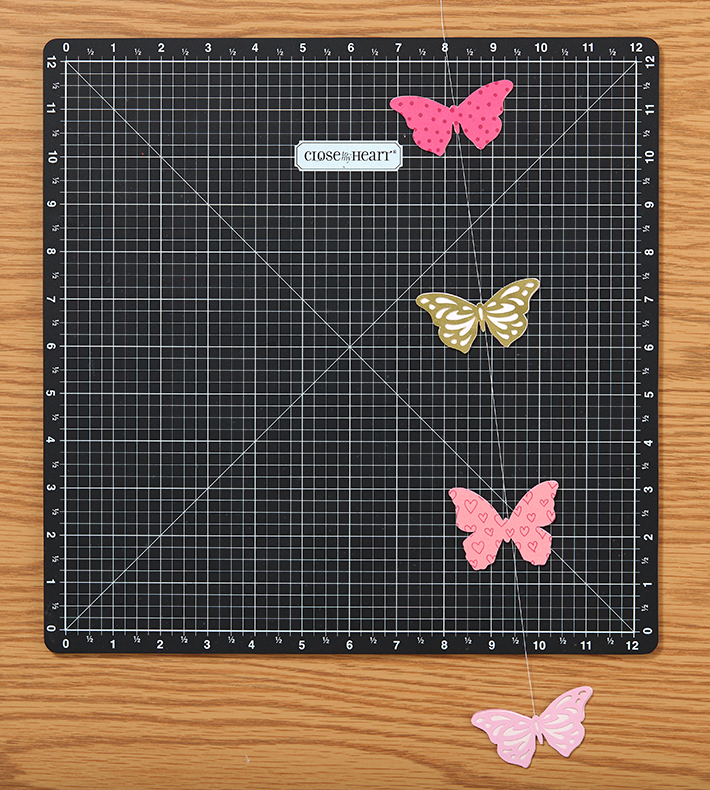 As you can see in the video- simply using string, a cut shape and glue dots can help you create a beautiful mobile. I love Close to my Heart glue dots.
Here is the mobile hanging in Jane's room. It was the perfect finishing touch!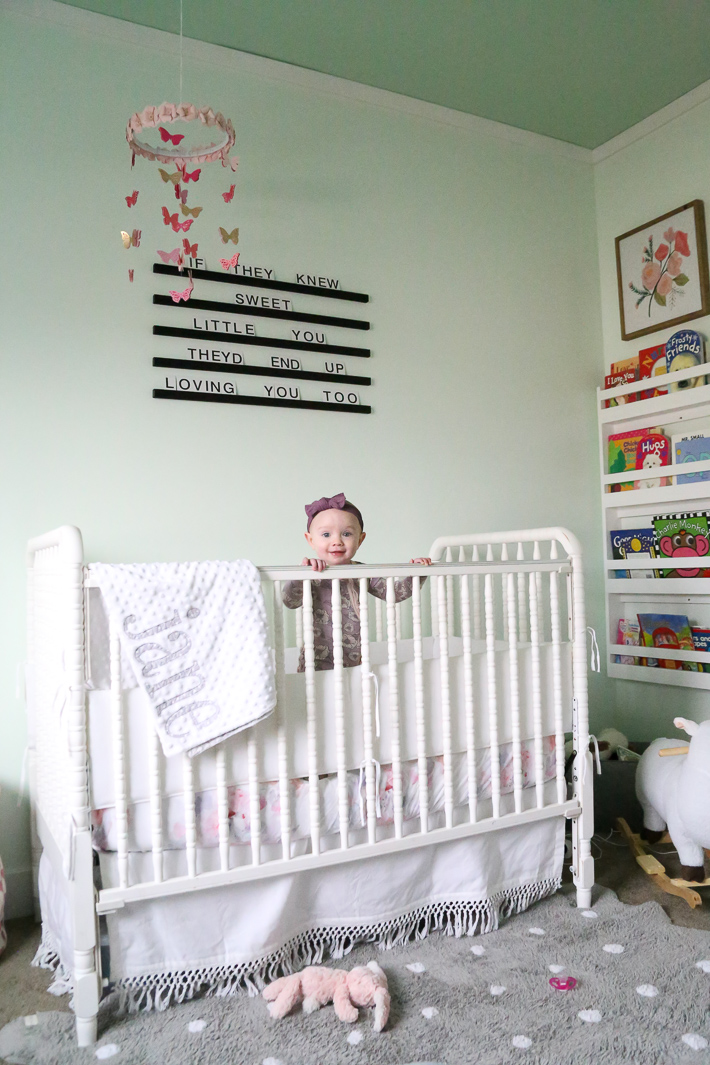 She seems pretty happy about it too!

This would be a great craft to unwind with during nap time. Easy, simple, no stress, and a lovely finished product you can hangup and admire. I call that a win!!