My niece LOVES Harry Potter and was moving into her very own "big girl" room. She is 10- very bright, loves books, loves owls and magic, and definitely not a fan of the color pink! Her mom wanted to give her a room that reflected her love of all things Harry Potter, but not get too into the "theme" of it. Keeping it clean, classy, and just a little girly (maybe juuust one pink pillow).  We needed to mix my nieces likes with my sister in laws taste- a room they both would love and want to spend time in.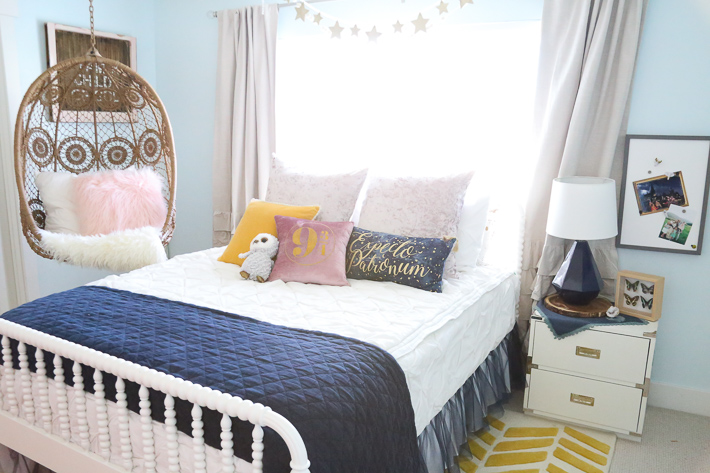 I think we nailed it on the head! My niece totally approved. We surprised her the night before her 10th Birthday with her very own Harry Potter-esk decorated room. She was elated!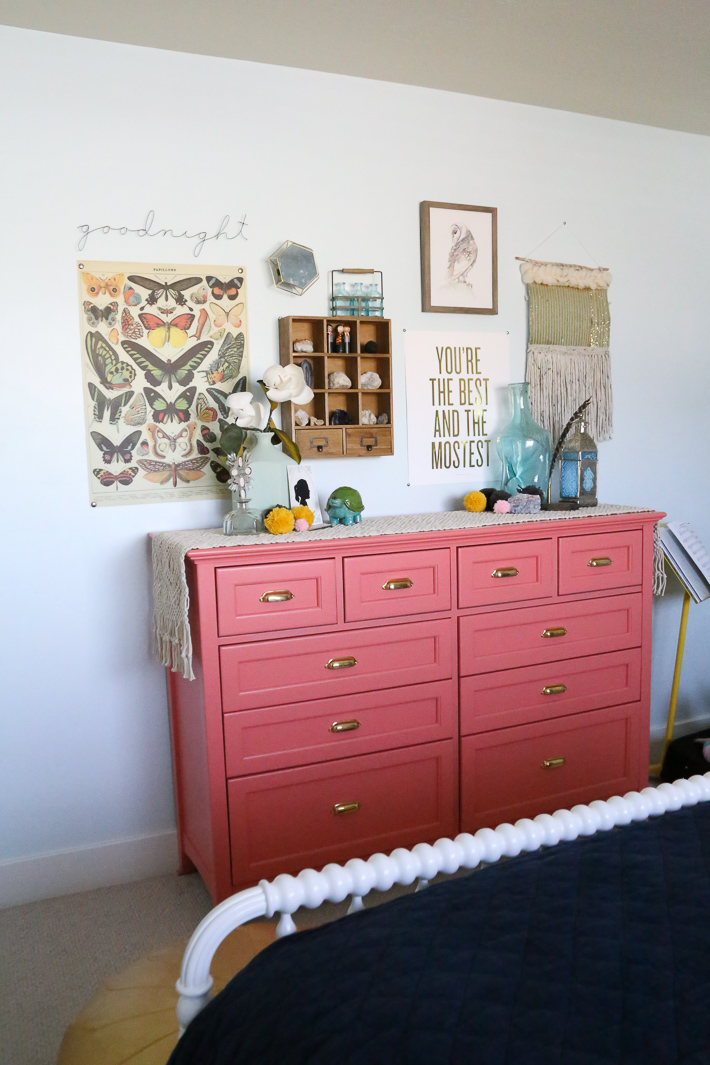 Here's what we did! No out right "Harry Potter" stuff besides the pillows on the bed. We took items that would relate to Harry Potter, (like owls, geodes, stars, old world lanterns, macrame, feathers, and butterflies) but not scream Harry Potter. These were things that hint to "magic spells" or the wizard world that is Harry Potter in a very subtle way.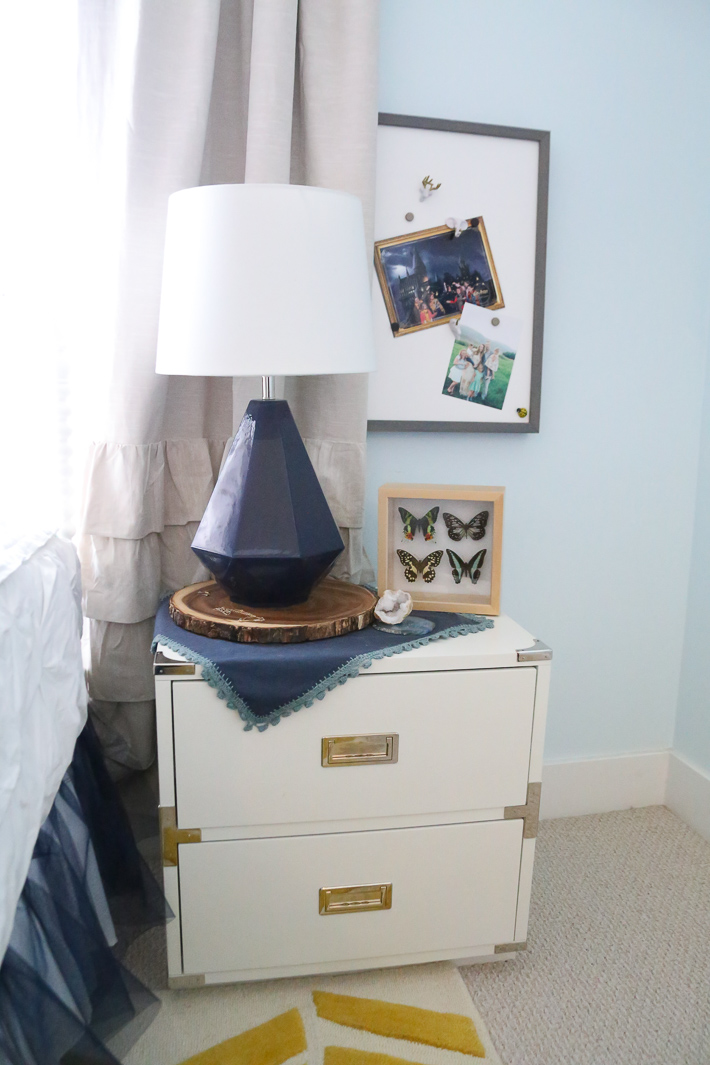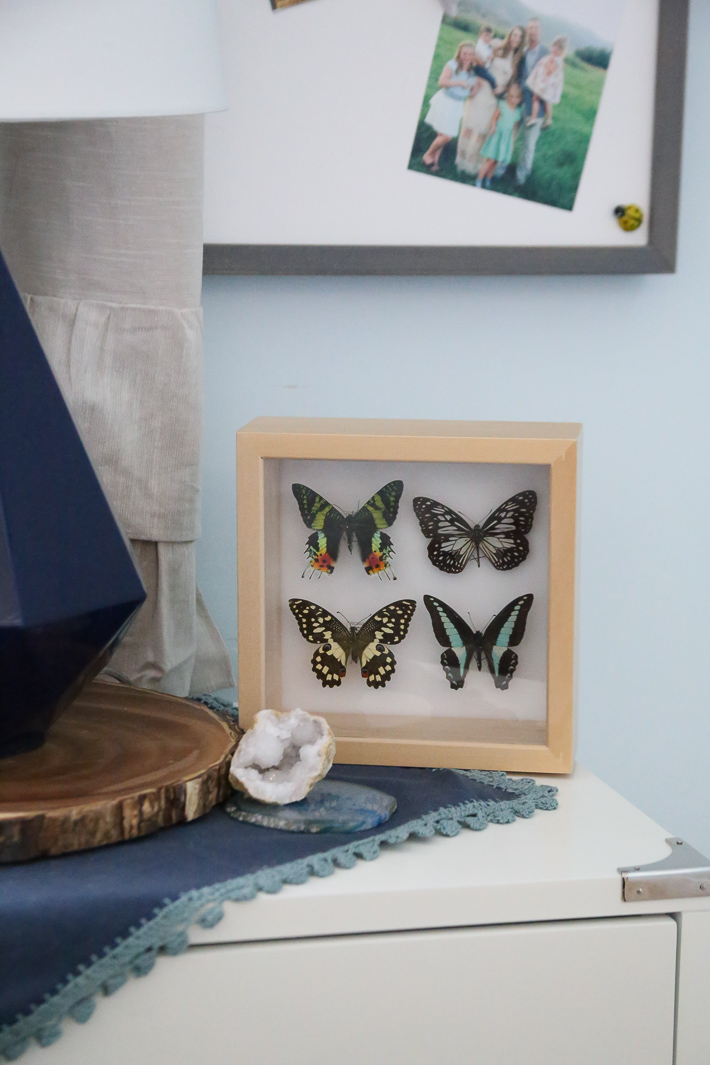 We also tried to incorporate things around their house that they maybe weren't using much or fit better in this space. Reposing things into new rooms can be a great way to give something new life and finish up a space without breaking the bank.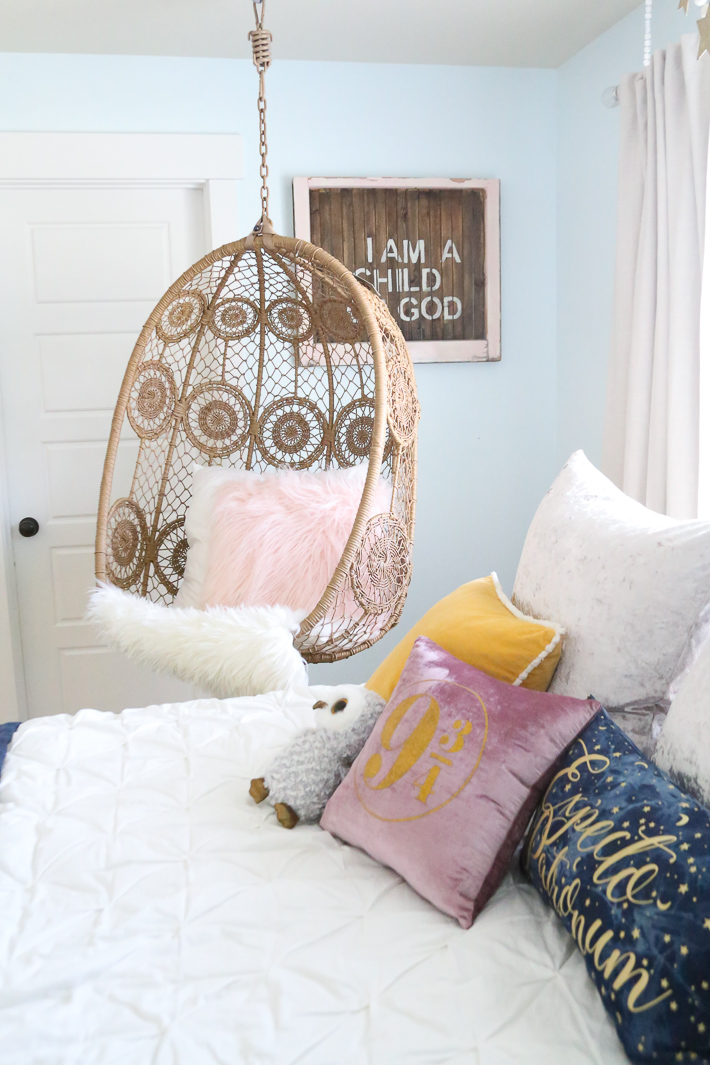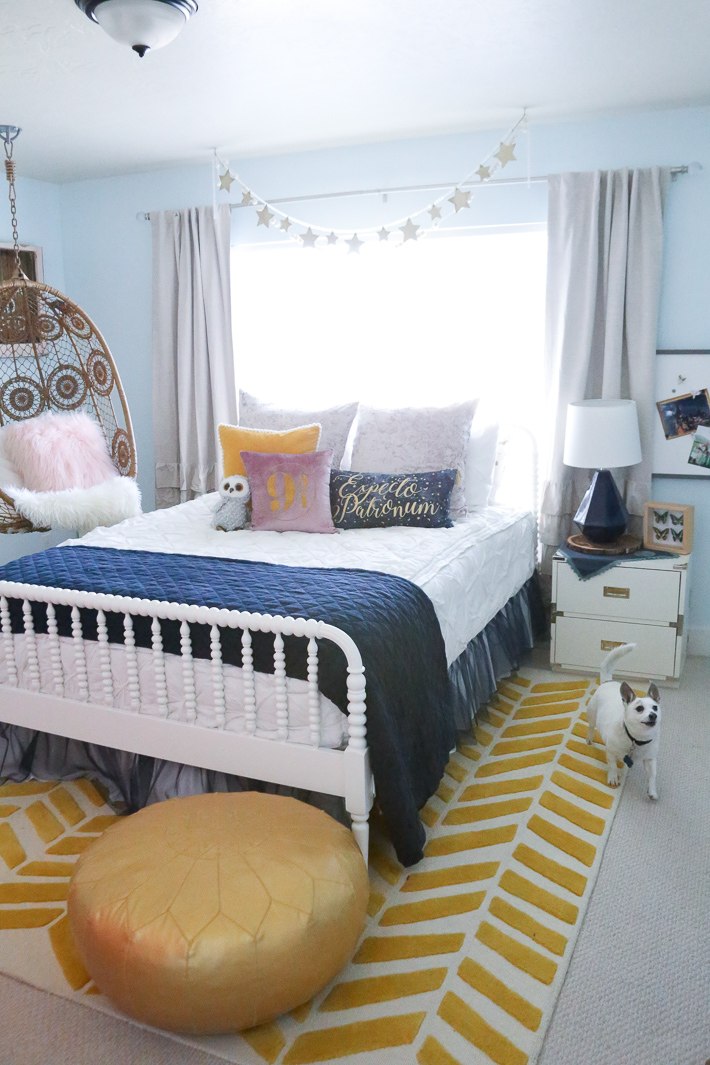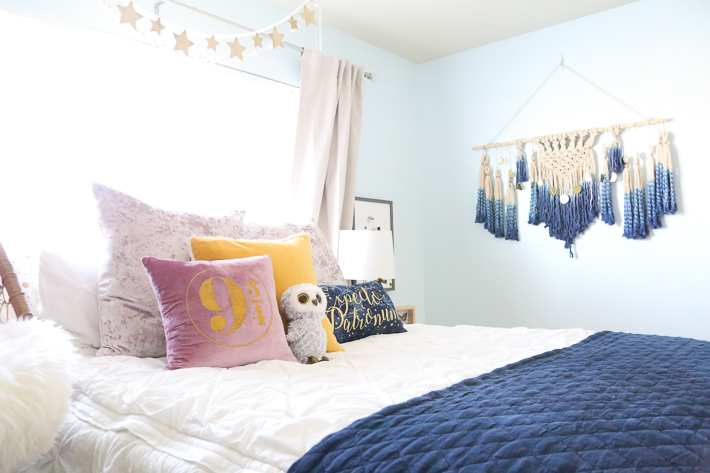 Source List: *Click on highlighted words to be taken to items.
Potter Themed Pillows- Pottery Barn Teen 
Wall Hanging and Rug– Land of Nod
Star and Moon garlands- Urban Outfitters
Wood Display Shelf
– Amazon
Navy Blue Blanket- Pottery Barn
Dresser- Four Chairs Furniture
Hanging Chair- Pier One Imports
Gold Ottoman- Z Gallerie (they no longer carry this item)