This craft is perfect for tween/teen girls. It is colorful and customizable and quick!
You will need:
fabric scraps, a pool noodle, duct tape, small pins, and scissors.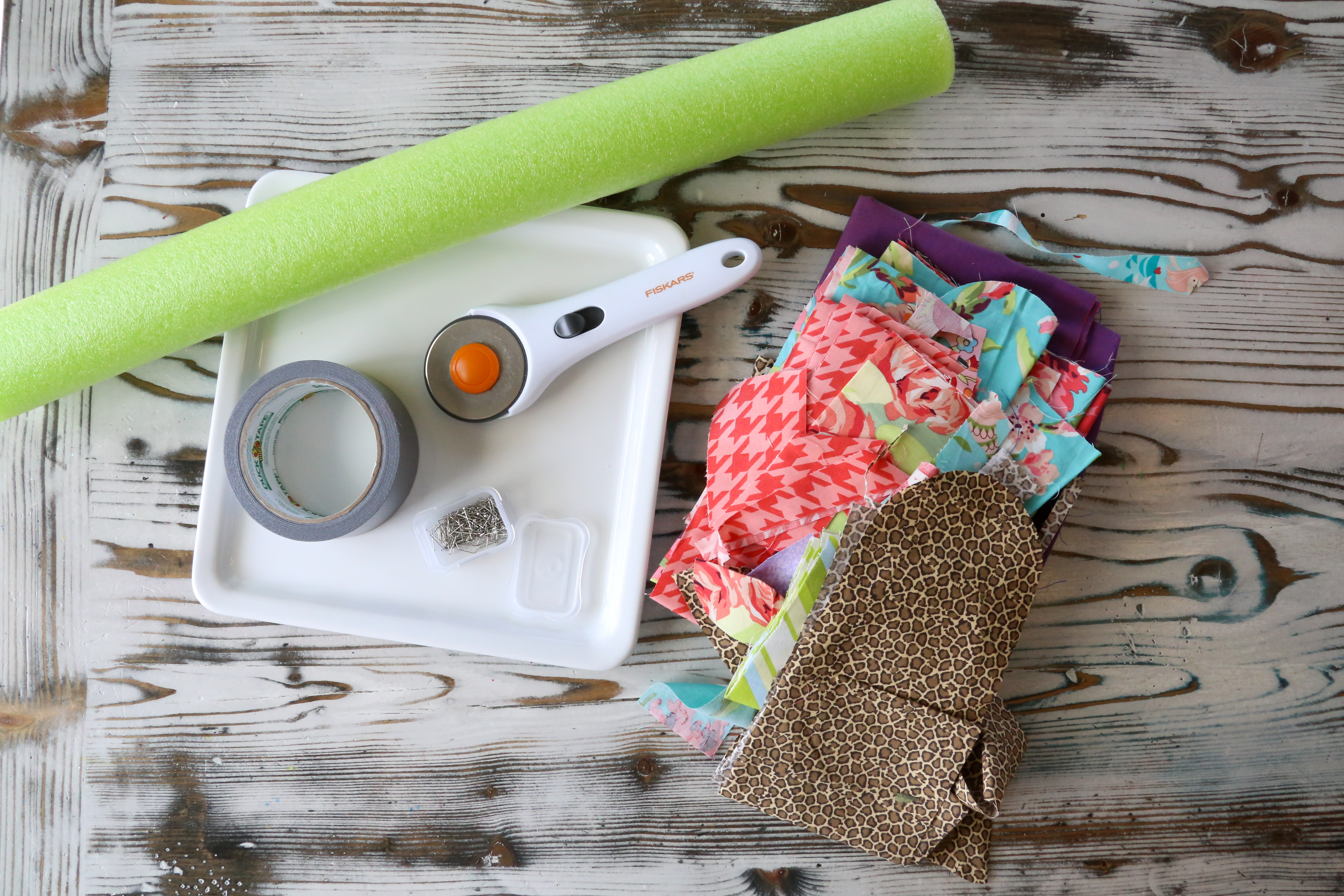 Start by cutting your fabric 2-3 inches wide by 8 inches long. You can make a large wreath or cut the pool noodle down a little smaller. Use a kitchen knife to cut the pool noodle. When it is the size you want duct tape the ends together.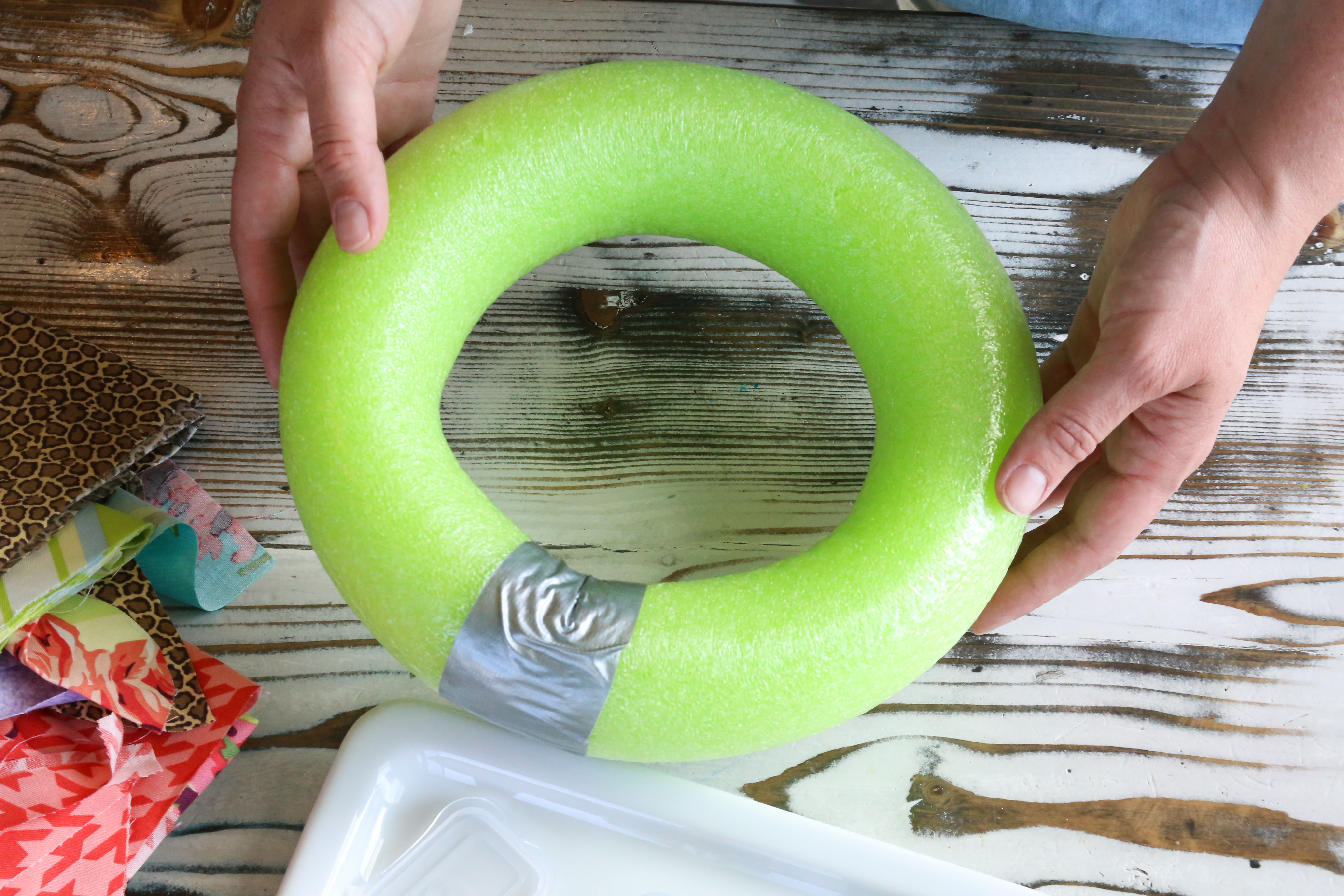 Go around the noodle a couple times with the duct tape to make sure it is secure.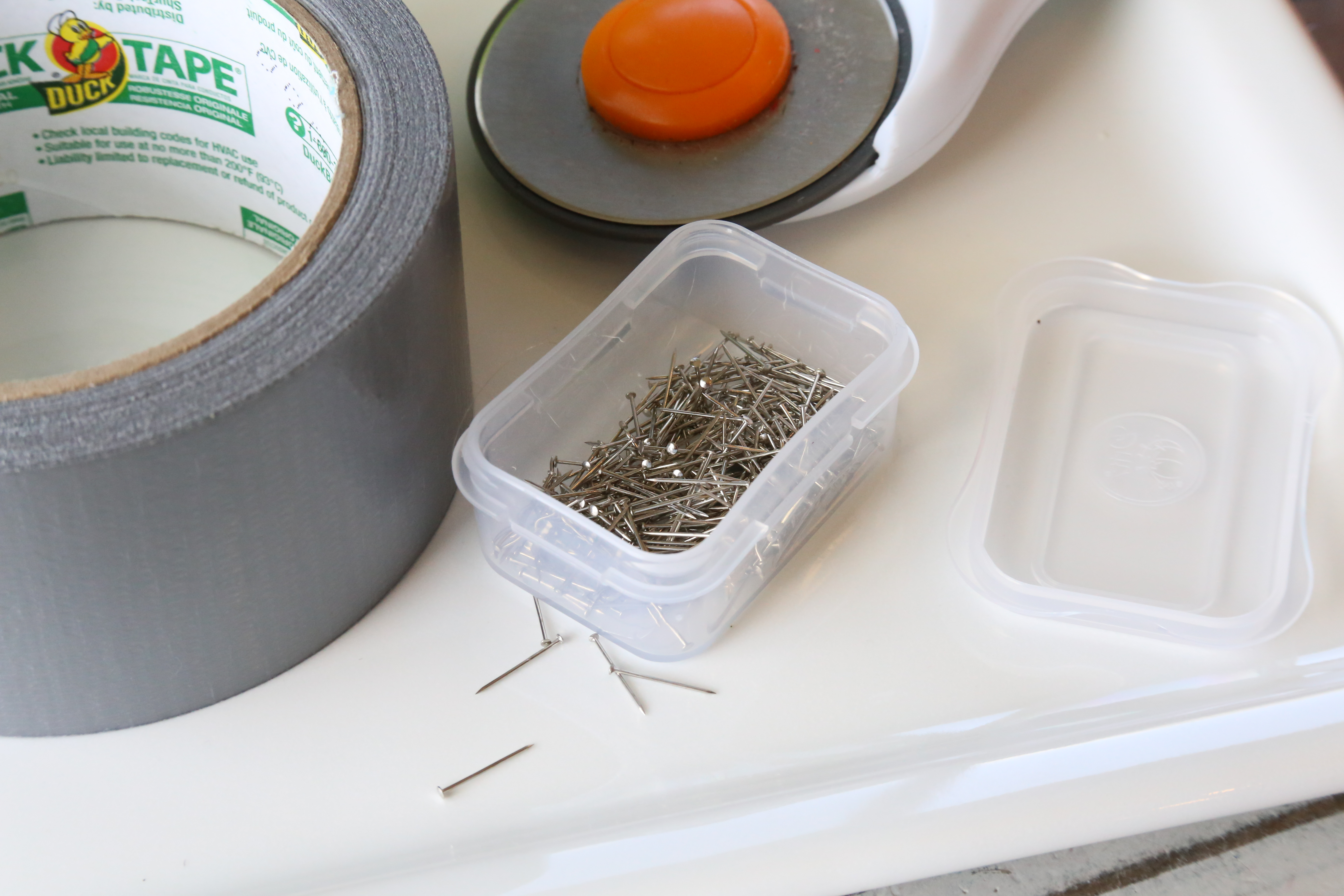 Start to pin on your fabric to the pool noodle. Each time you lay down a new piece of fabric overlap the last piece slightly.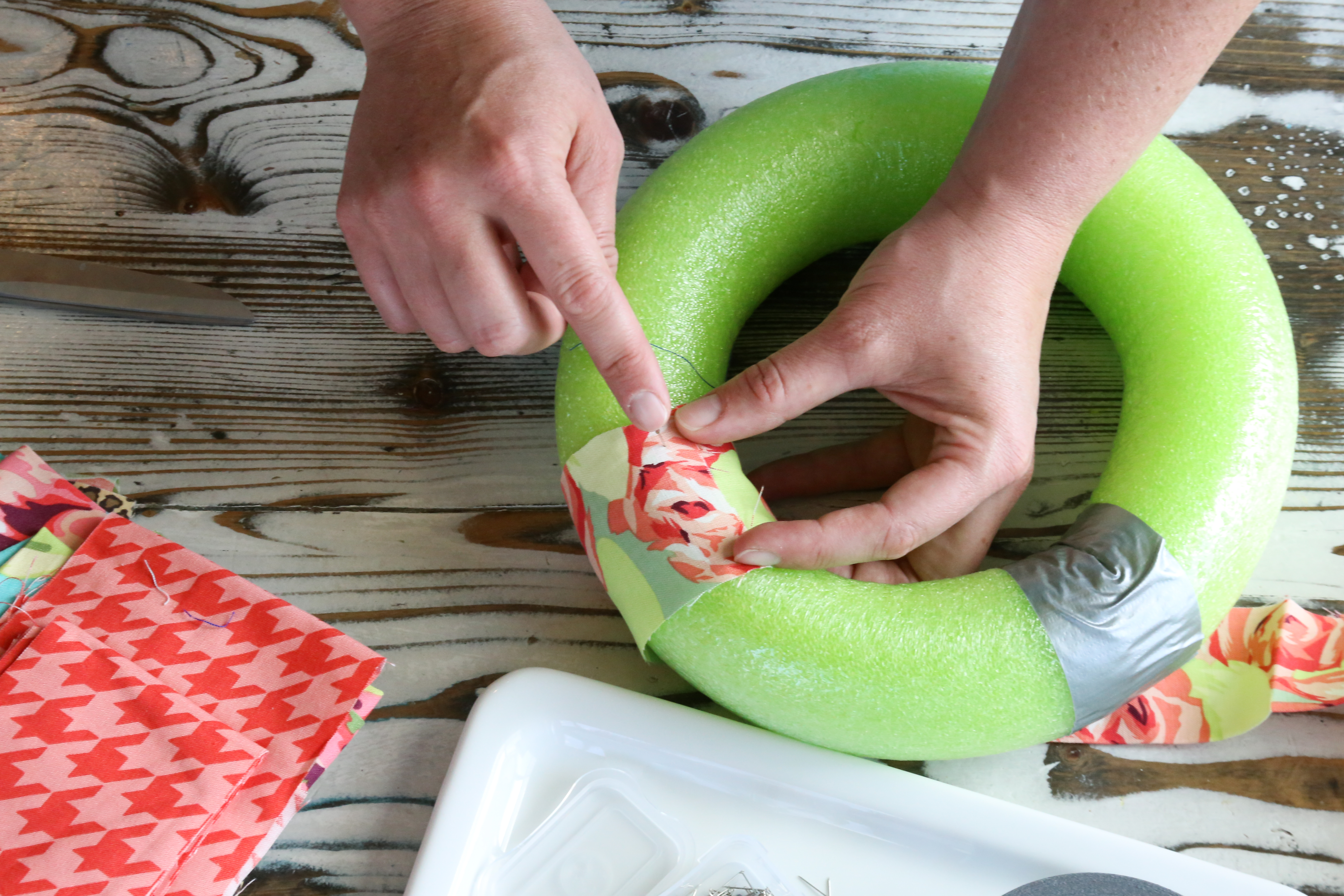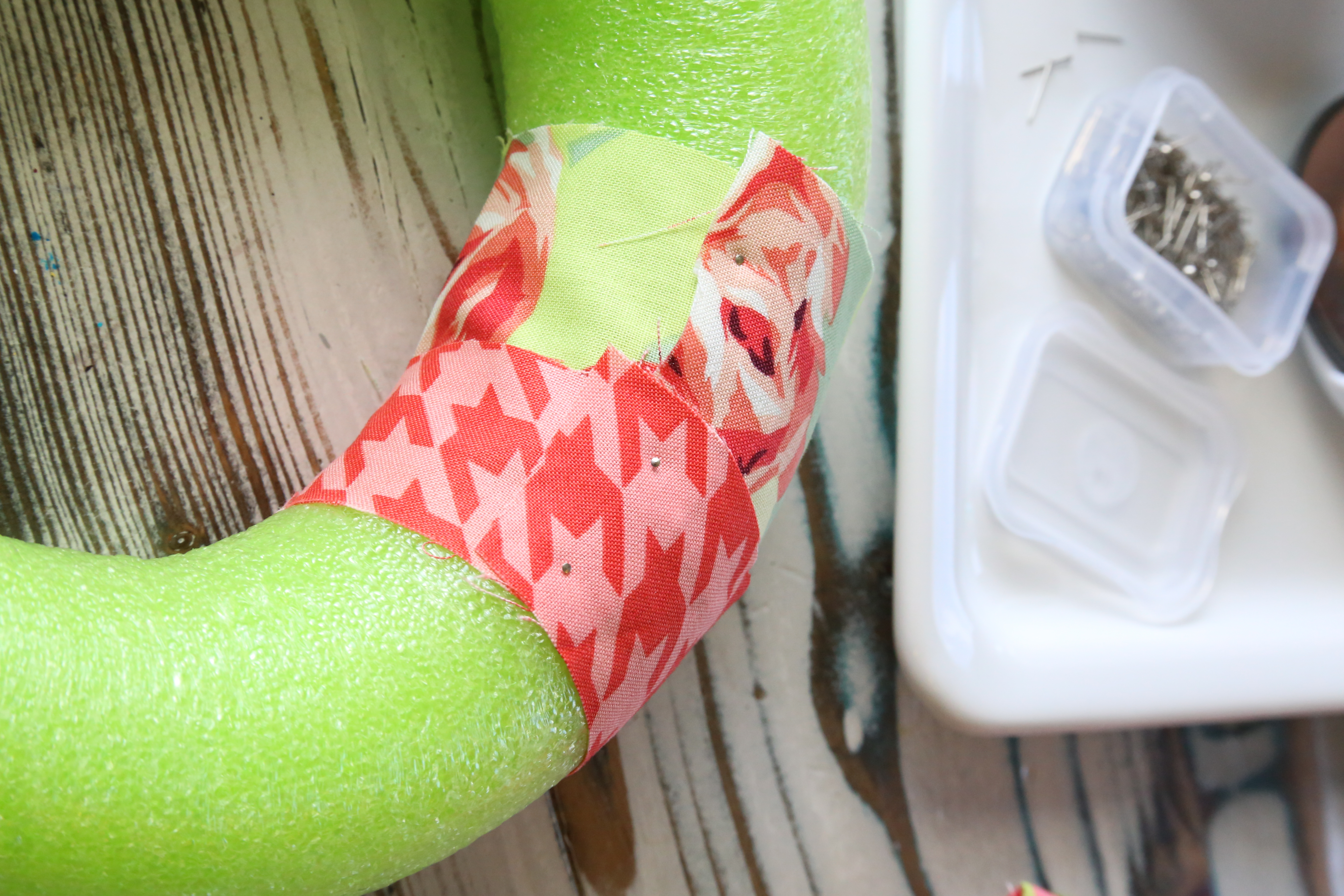 Continue wrapping until the entire pool noodle is covered in fabric. Add a ribbon to the noodle so you can hang it up and admire your work!