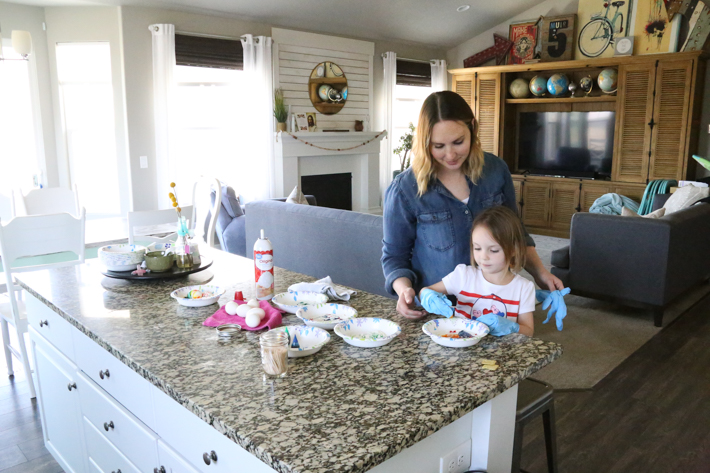 Ruby and I decided to try a little experiment the other day. What would happen if we used a can of whipped cream and food coloring to roll hard boiled eggs in?!
We'll show you what happened! But, first! GLOVES!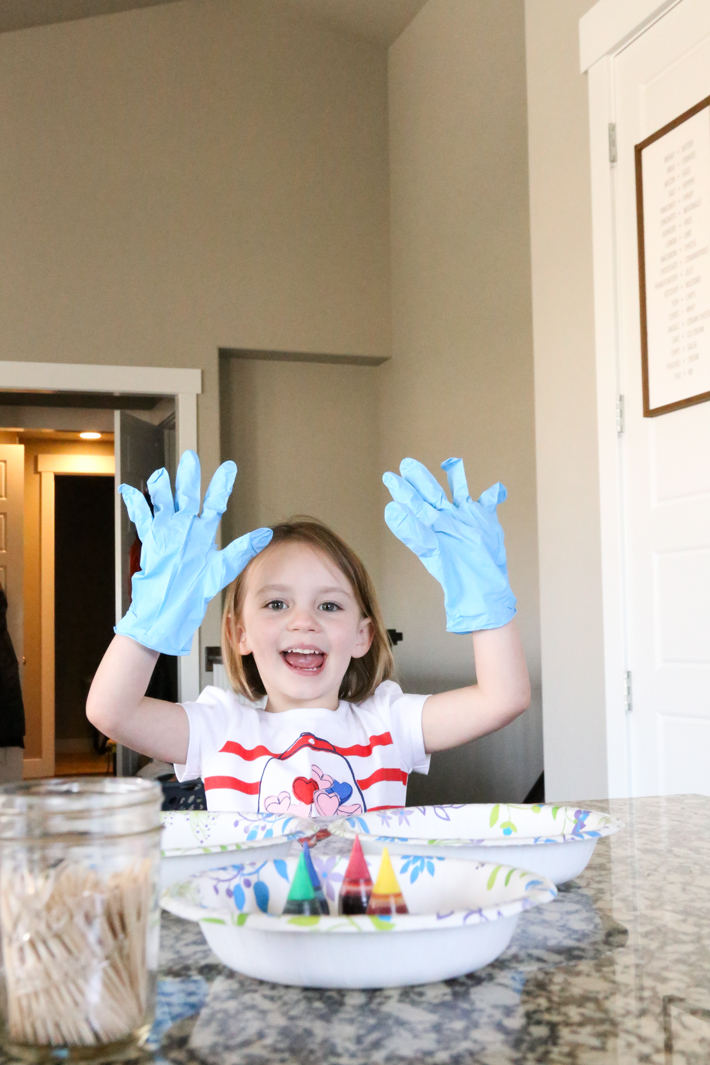 We sprayed our whipped cream into a paper bowl and added drops of food coloring.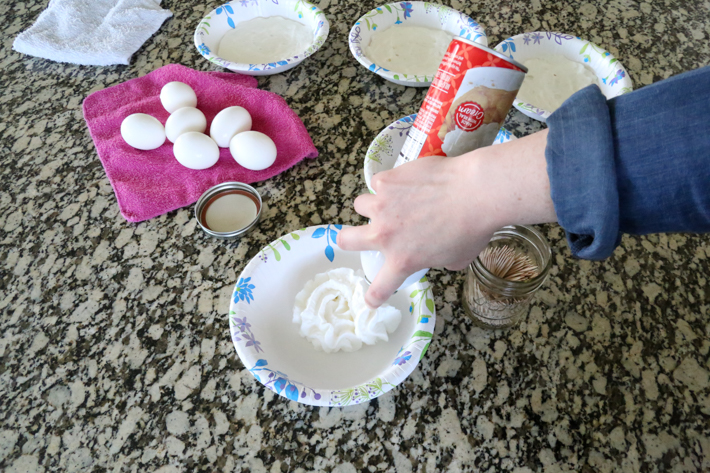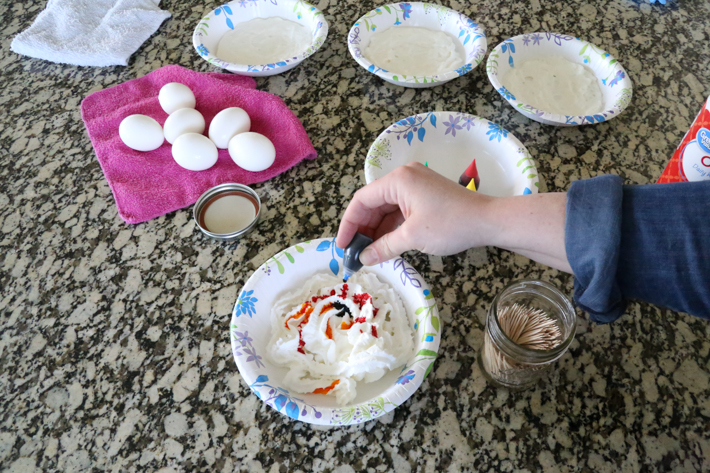 Then we took a tooth pick and swirled the food coloring around just a little bit.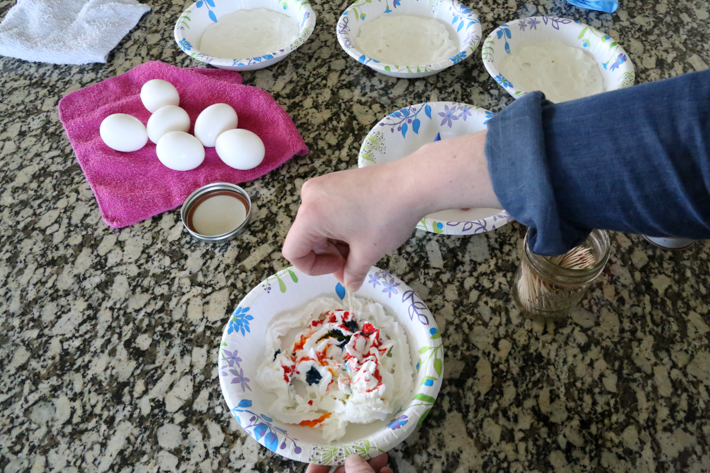 Then gently set our egg in the bowl and rolled in around.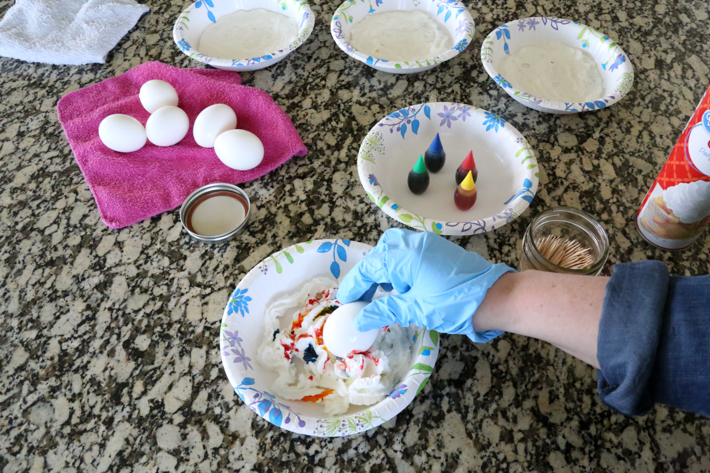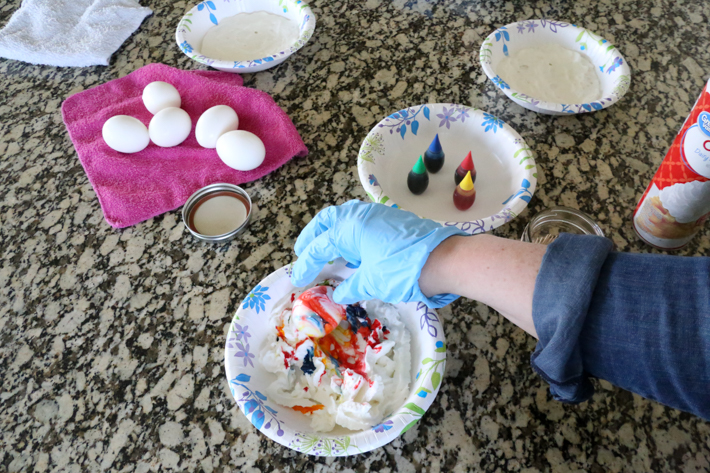 Then we let it sit in the bowl for about 2 minutes before rinsing it off in the sink.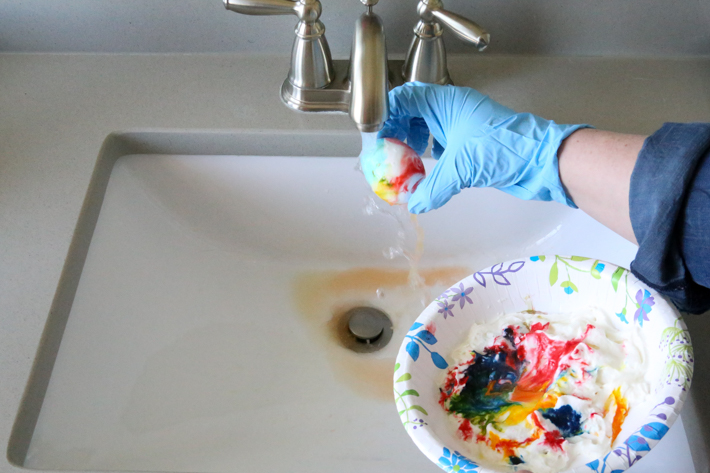 The result was some lovely tie dye looking pastel eggs.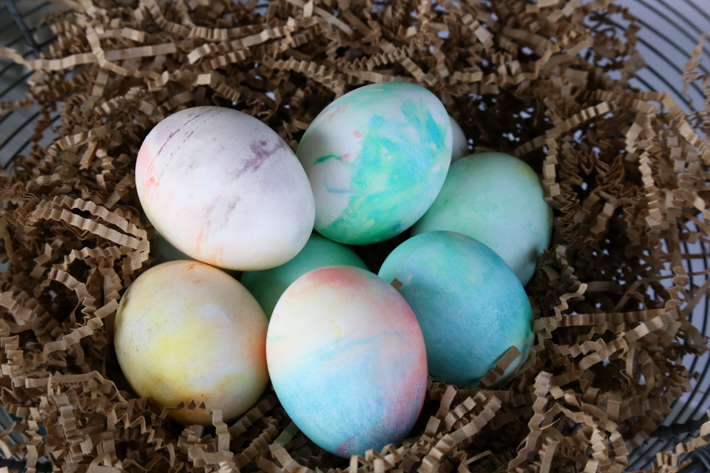 Ruby enjoyed rolling the eggs through the dye.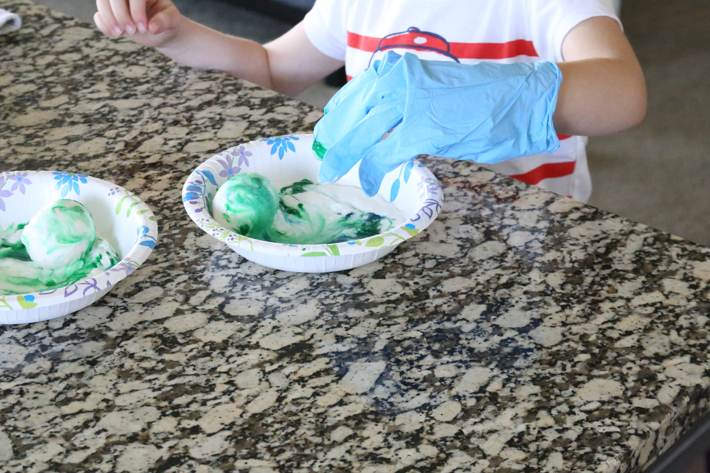 And this…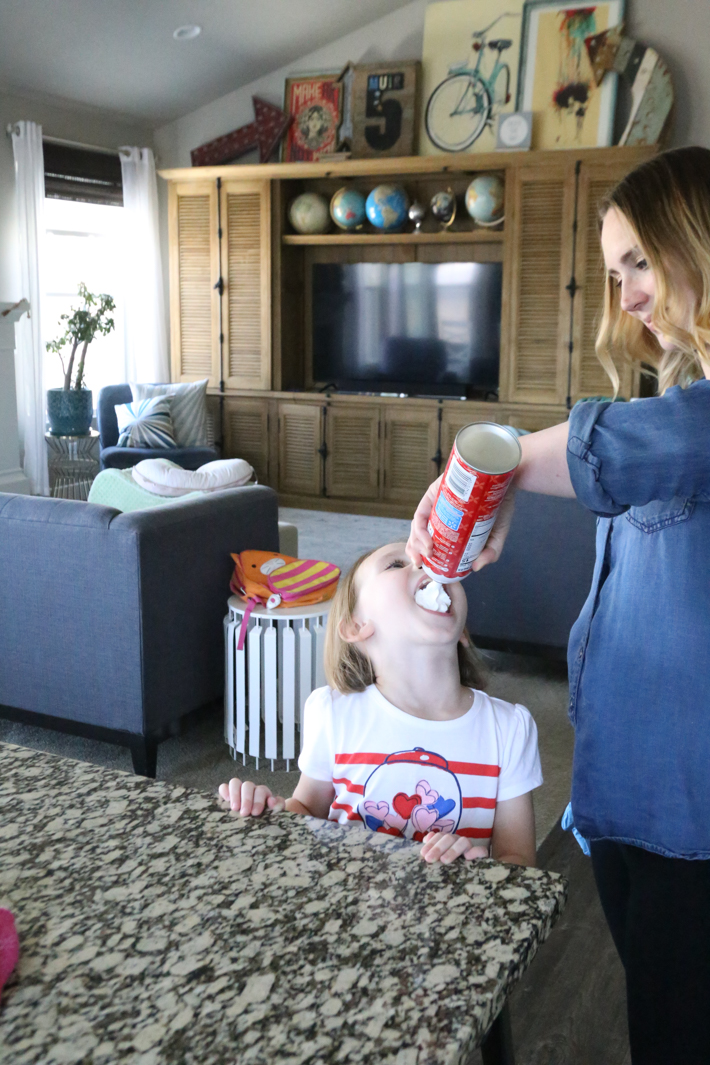 HA!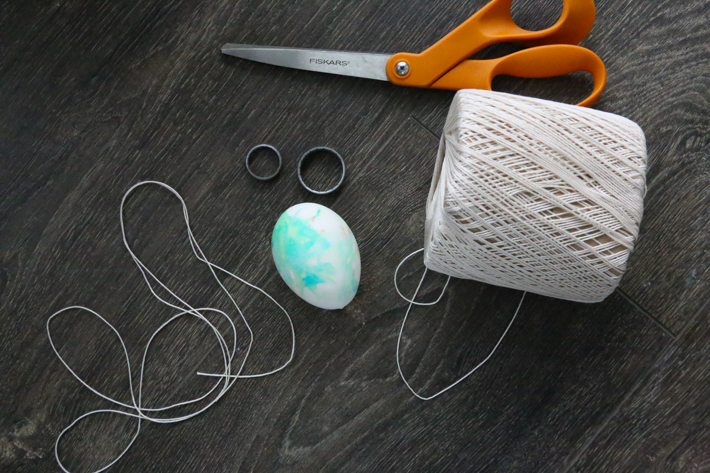 We also found a fun way to give dad a gift.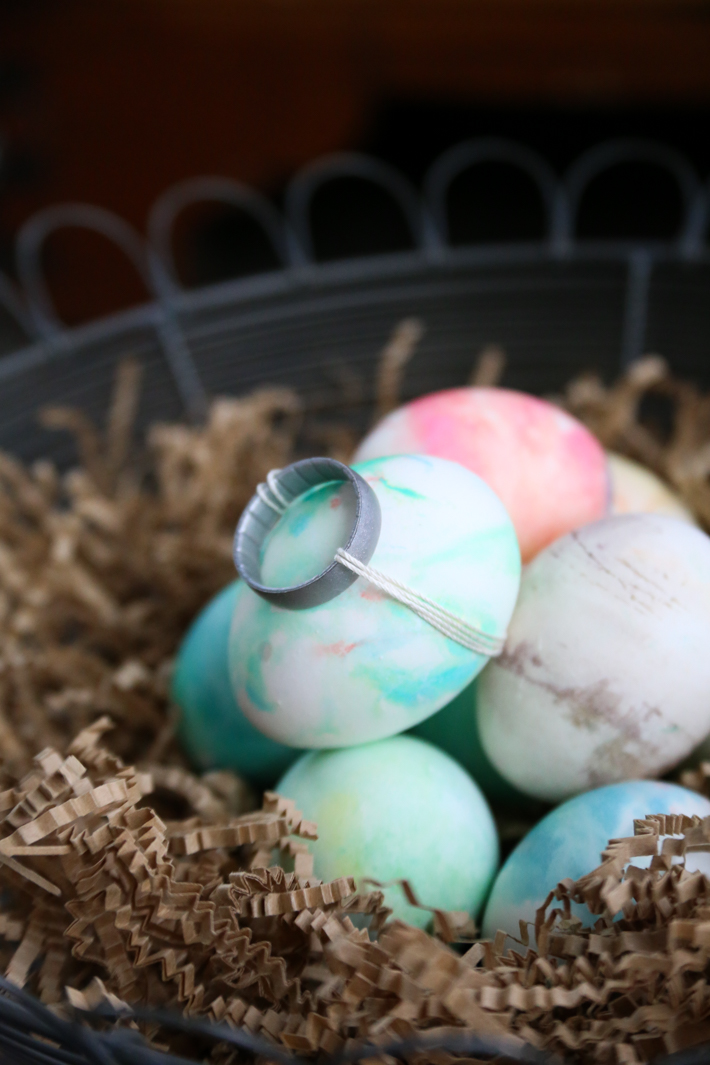 Silicone rings are all the rage right now. I LOVE mine from Enso Rings and thought the hubs would love one too. I will have this one tied on to an egg and set in his Easter basket this year.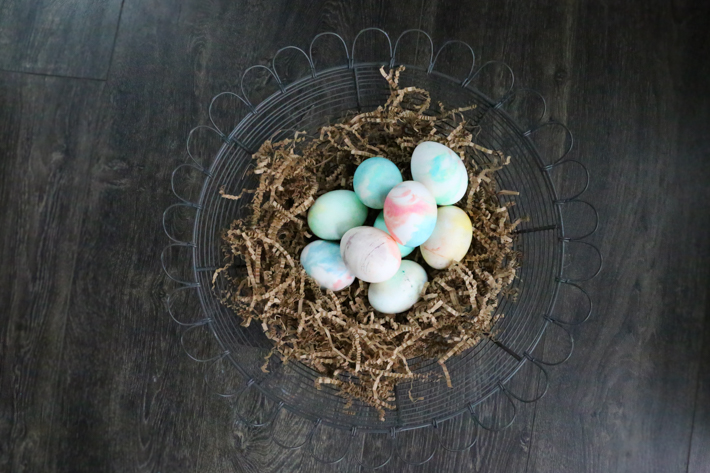 Check out Enso rings HERE. You will love them! I have been wearing mine every day since my hands got swollen during my pregnancy. I forget it is even on sometimes, it is so comfortable.