Thinking of cute crafts to do this your kids over the next few weeks? Well I teamed up with Oriental Trading Company to share this darling ceramic heart box craft with you.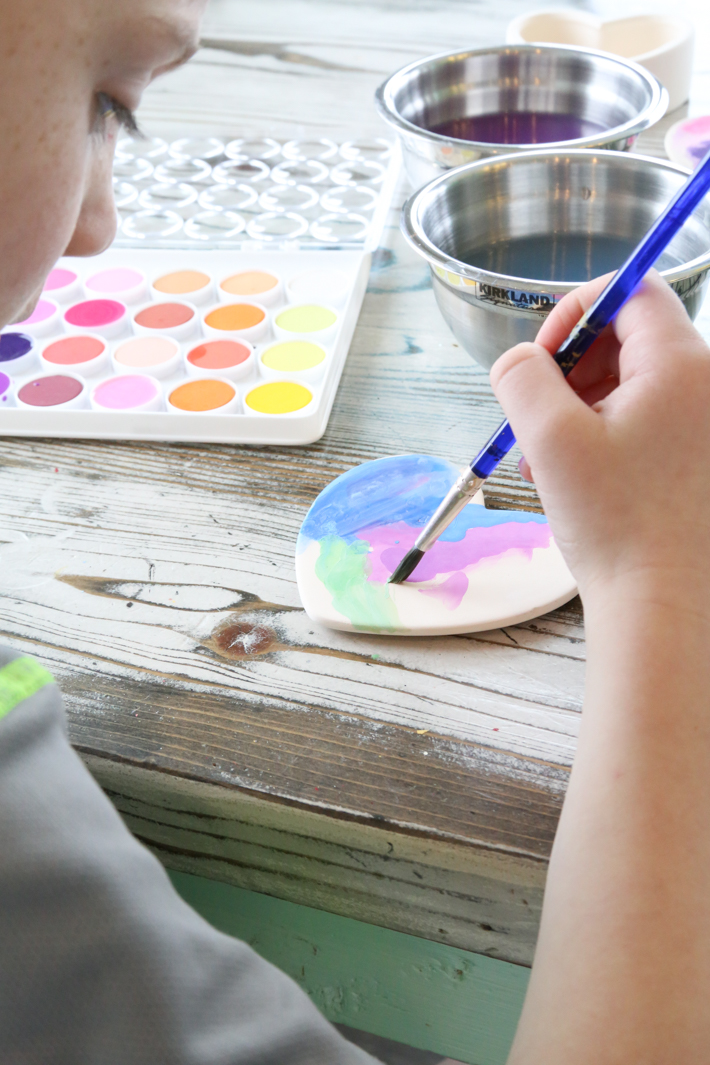 These are super easy to do and all my kids loved making these- from my 4 year old daughter up to my 7 year old son and my 9 year daughter. They each were able to do this and have already proudly displayed their own in their rooms. You can find more fun ideas at Oriental Trading Companies Valentine's Idea page HERE.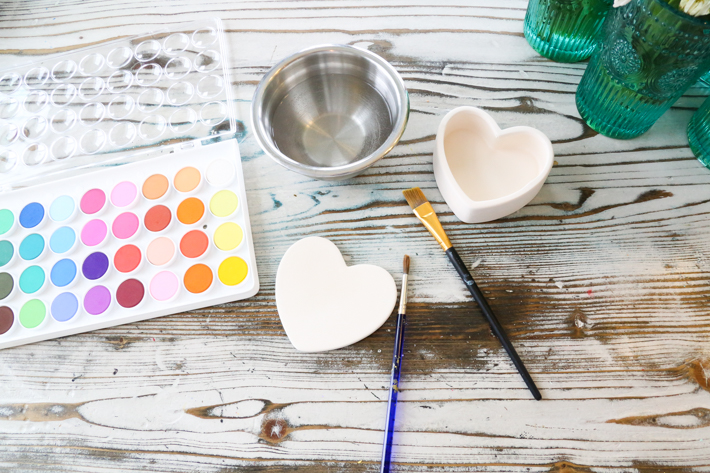 The box comes plain white just like this. I used some nice watercolors (crayola won't work). Grab some paint brushes, water, watercolor paints, hair spray, and a gold permanent marker.
You can find the watercolors we used by clicking HERE.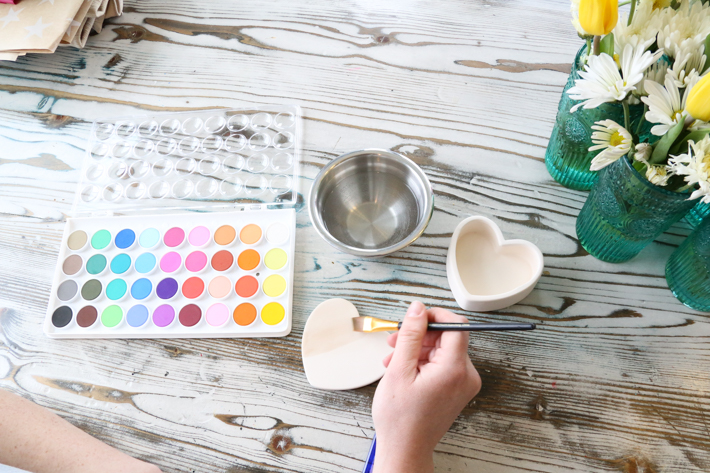 Wet the heart lid with water, then begin to add paint.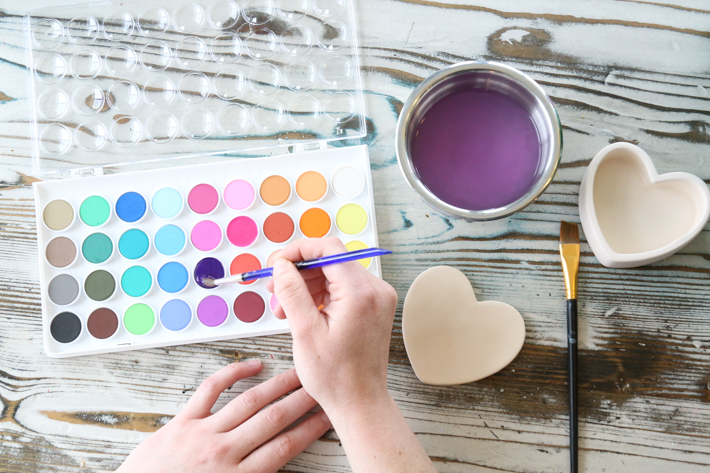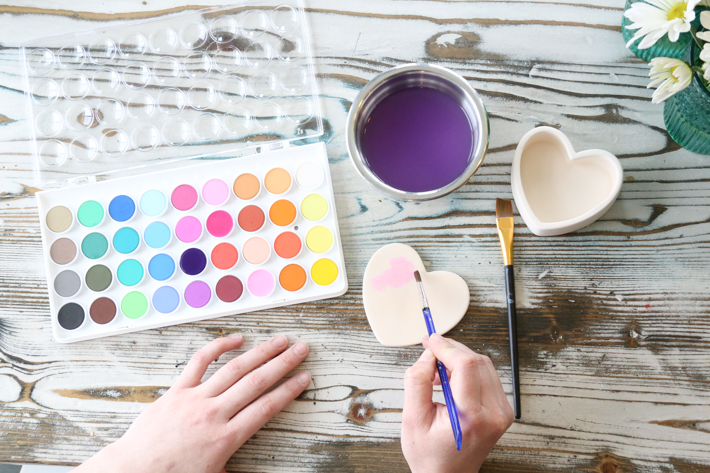 We added layers of paint and kept dripping more water over the paint to keep it moving and blending.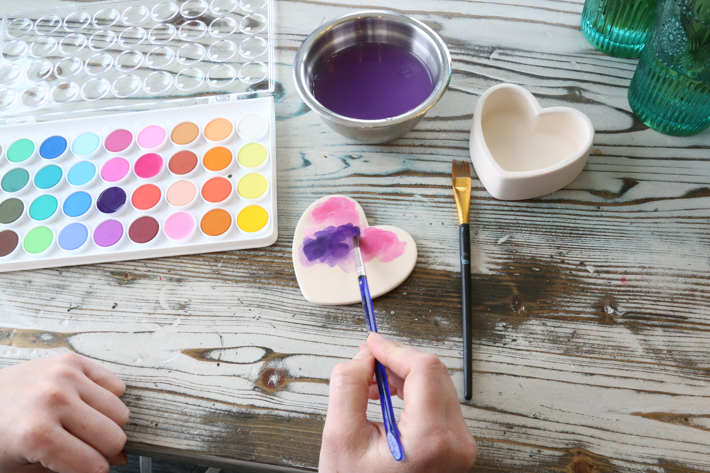 My son did his a little thicker than mine, with less water.
They all turned out so cute!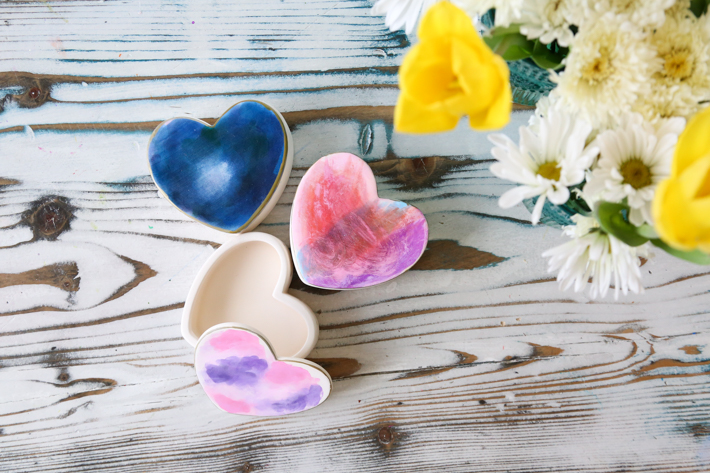 When they were dry we used a gold marker to rub a little gold on the edge of the hearts.  I also used some hair spray to seal the paint and marker. You could also use acrylic clear spray paint to seal it, but hair spray works too!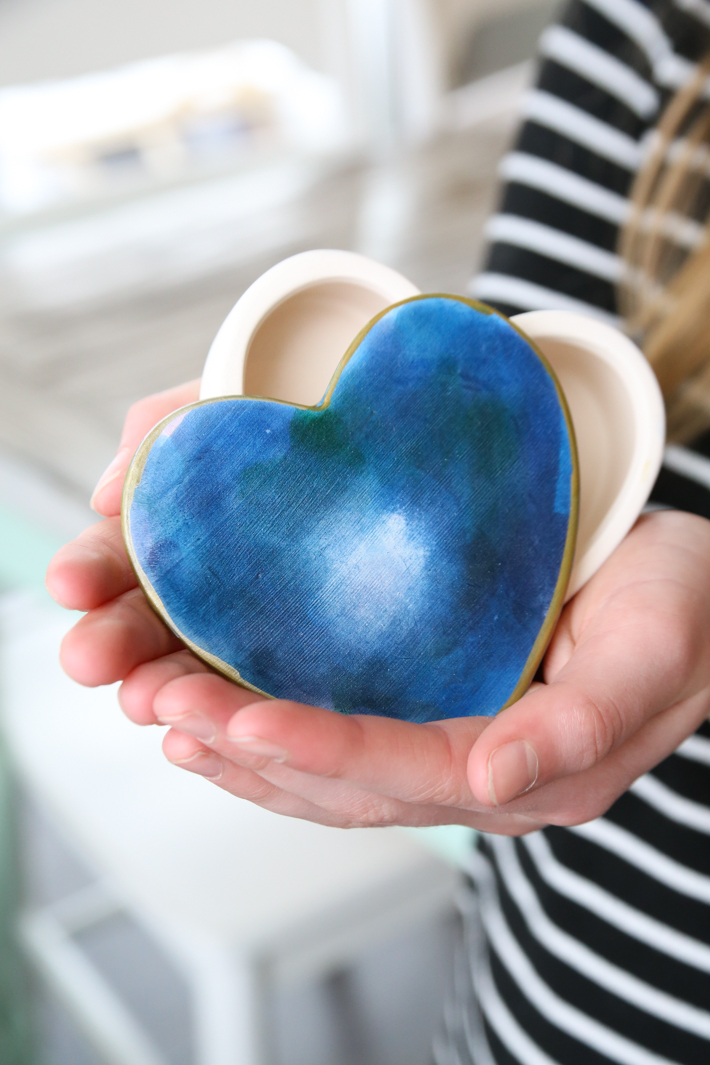 Now fill it with a treat or store something cute inside! These would be darling teacher gifts too.
You can find the supplies we liked to use by clicking on the links below-
Heart Box from Oriental Trading Company click HERE
Watercolor paints click HERE
Watercolor brushes click HERE
And for the gold marker, Sharpies didn't work, you will want to get the CaseMate gold markers. You can find them at Walmart.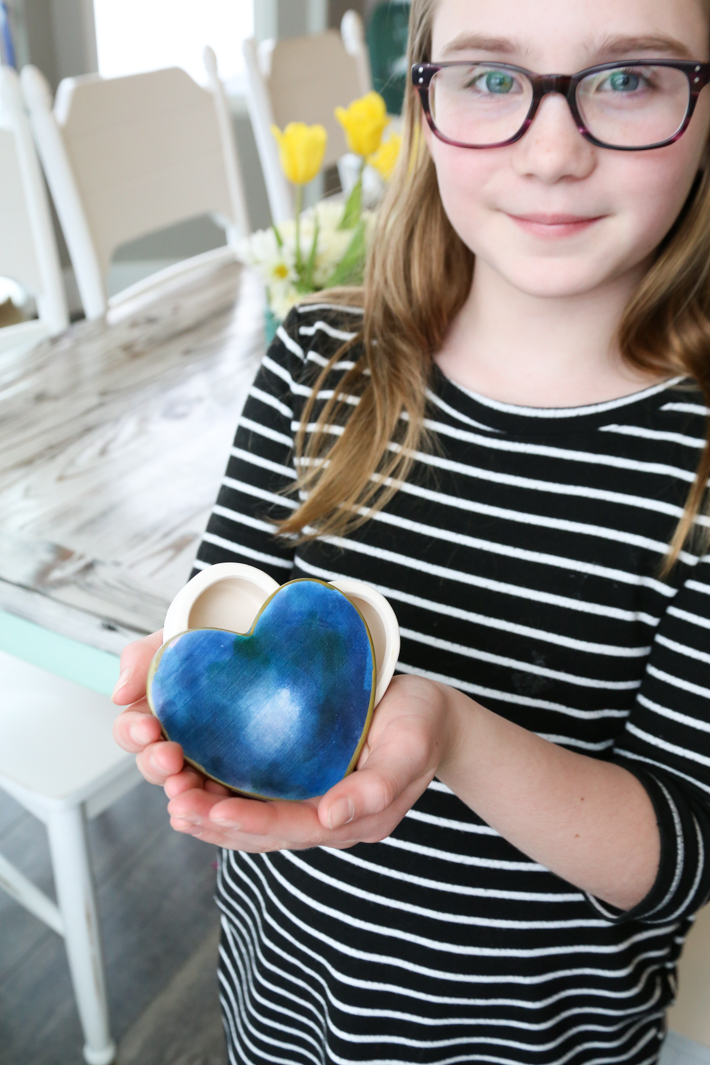 Have fun getting crafty with your kids!!  Find more Valentine craft idea's HERE.