I love decorating for the holidays!!!  Can you tell?!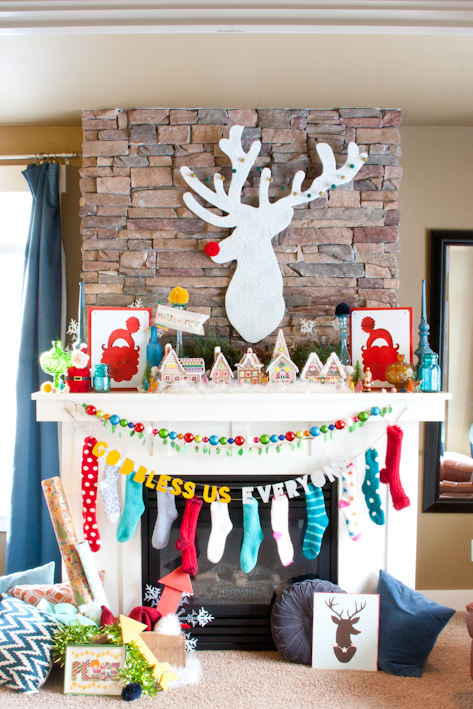 It is a bummer the only mantle in our house is in our bedroom…  I still gotta make it cute!  It is kinda weird to think Santa would tip toe by my bed while I am sleeping….but what can you do??!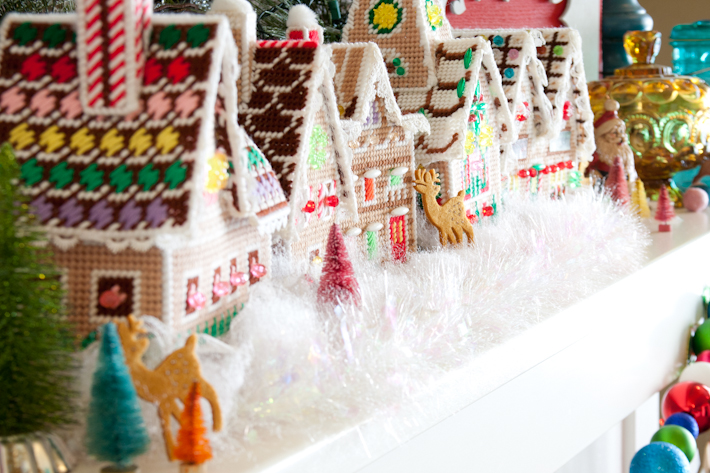 I found these adorable little houses on a local vintage facebook page that I follow.  I got the whole set for $20!  I love them.  My grandma used to make houses like these…makes me happy to look at them and think of Christmas at Grandma Harriet's house.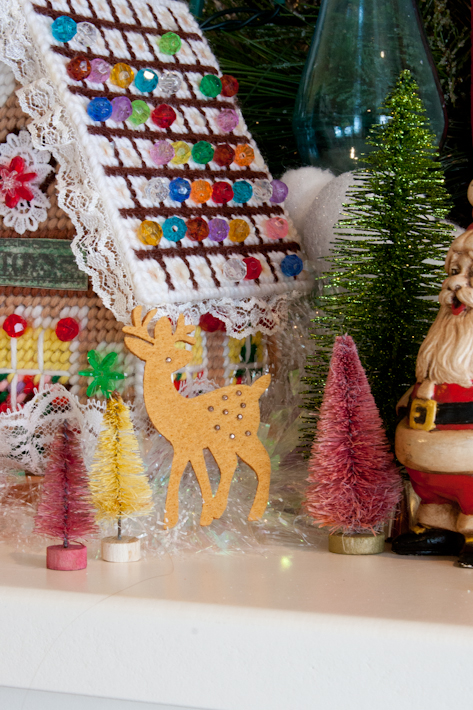 These cute little deer are from Hobby Lobby.  I am using them all over my house this year!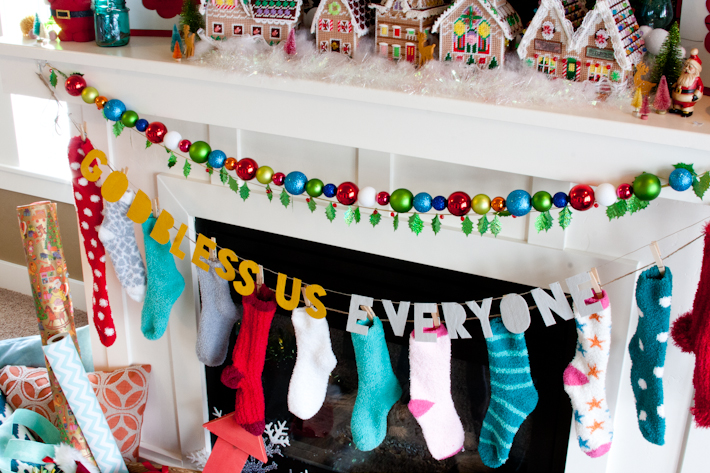 The God Bless Us Everyone banner is from a cute Etsy shop called The Bee's Knees – check it out!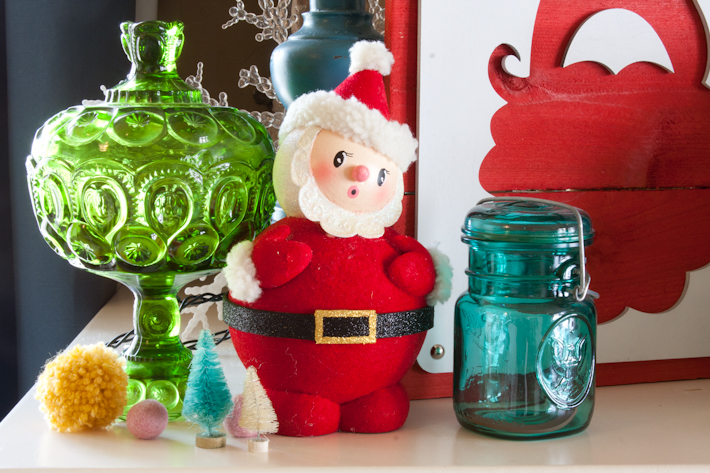 I'm a sucker for vintage glass candy dishes and teal mason jars.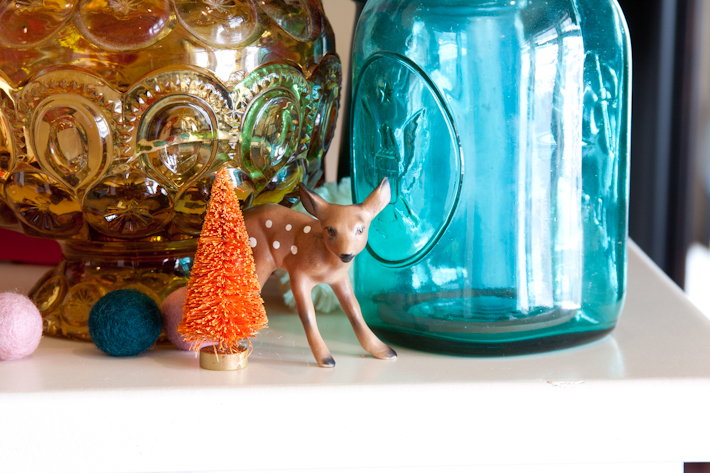 Now that you have seen the inside of my bedroom 😉  Let's move on to the DIY part of this post!  RUDOLPH!!!
I really wanted a cute deer head on my mantle, but all the options are kinda pricey.  So- I solved that problem with a piece of plywood from Home Depot!
I drew out a reindeer head on paper, put it in my projector, then traced the image onto the plywood.  You could find a deer silhouette on Google images and do this same thing in a projector.
I bought my projector from Micheal's and I love it.  I use it all the time for projects.  It was definitely a good investment.  There is still time!!  Tell your hubby to get you one for Christmas!!!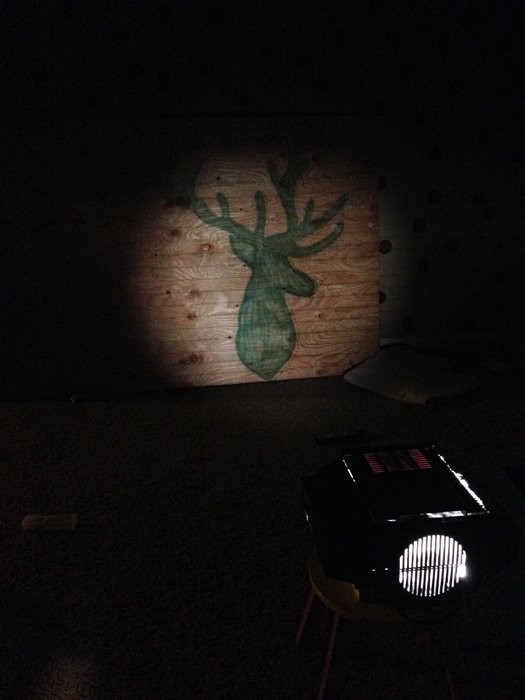 Using my hand held jigsaw I cut out the traced image.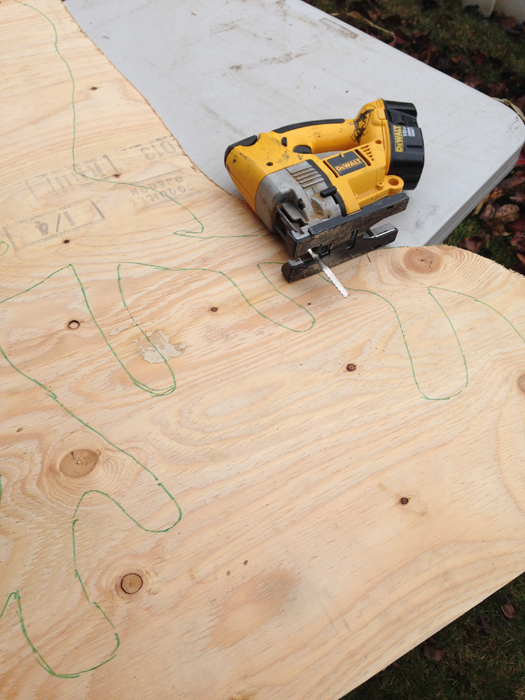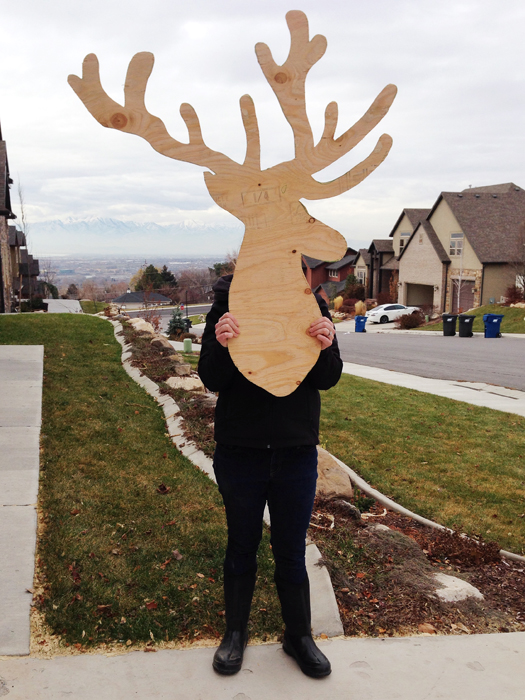 After sanding it down I wrapped it in fabric and lace.  You could easily skip/change this step and just paint it a fun color.  But, I am like an old lady and I love lace….so there ya go!  An old curtain from the thrift store is now hot glued to onto my Rudolph head.  Saaweet!  So cute.  I made a pom-pom for the red nose- glued that sucker on and DIZ-A-LEE DONE!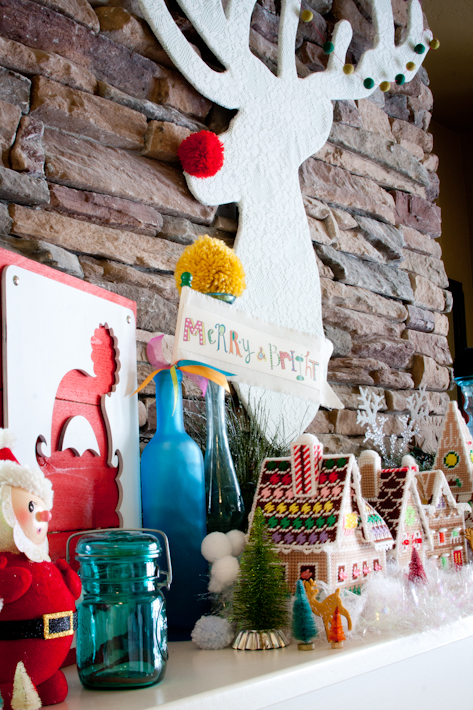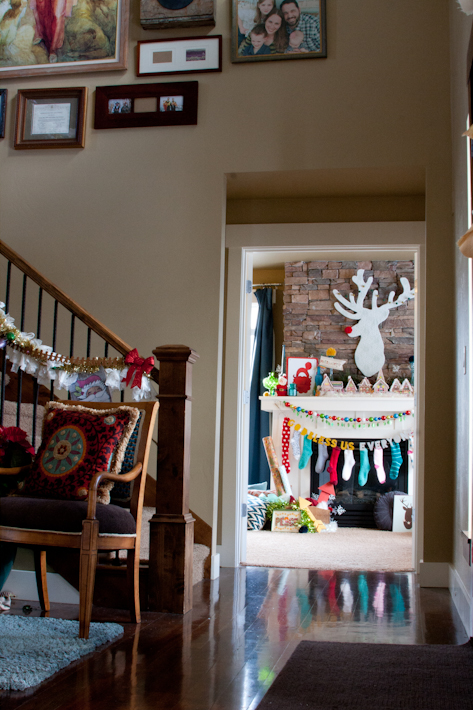 Get Crafty with your BAD SELF!